Contra: Client Success Lead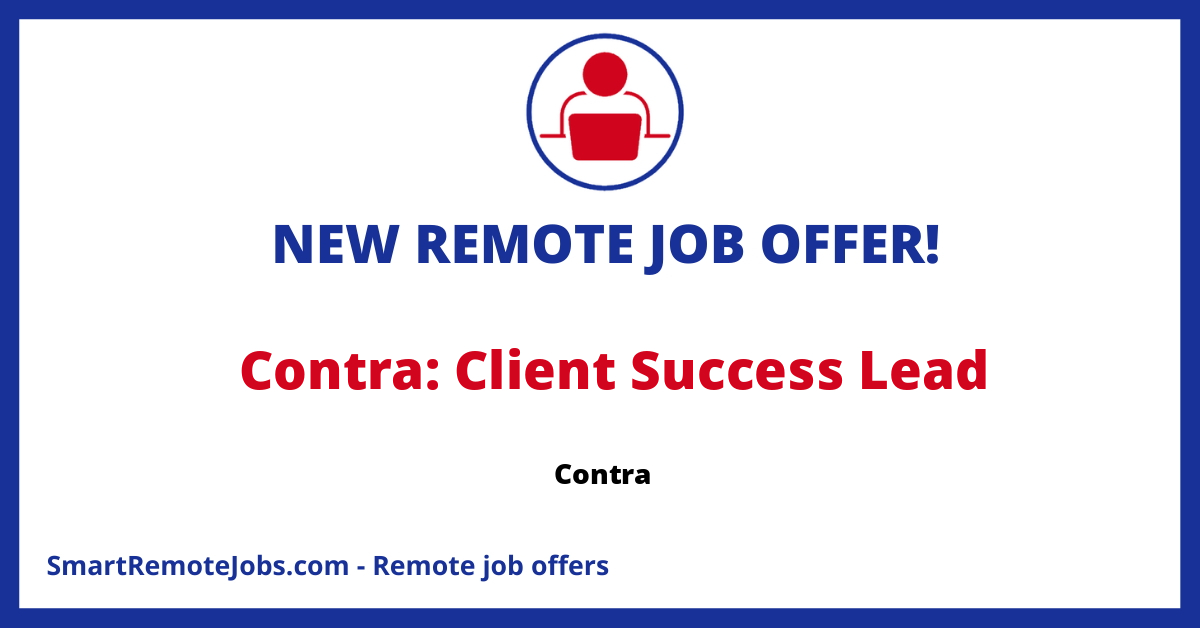 Introduction
A job opportunity has arisen at Contra for the role of a Client Success Lead. The role combines sales activities with client relationship management, under the Head of Operations, to ensure personalized experiences for Contra's clients. It lays heavy focus on the growth of existing clients and the acquisition of new ones.
Responsibilities at Contra
The potential candidate will be expected to build meaningful relationships with clients through timely communication, with an emphasis on understanding the clients' needs to build a successful relationship. The candidate will also be required to anticipate and address client issues promptly and develop creative outreach strategies to increase client engagement and retention. Through user interviews with the clients, the candidate will get a chance to understand their business better and help them derive maximum value from Contra.
Desired Characteristics
The Contra team is seeking a candidate who thrives in a collaborative, remote-only working environment with core operating hours between 8 am and 1 pm PST. The ideal candidate should have a strong work ethic and infectious energy, with a propensity for setting and achieving ambitious goals. An optimistic outlook, adaptability to change, and the ability to make work fun are also desired.
Benefits of working at Contra
For working at Contra, the potential benefits include a strong remote-only work culture, comprehensive health and dental coverage for US full-time employees, 401k matching for US full-time employees, laptop and additional equipment reimbursements, flexible parental leave, and a custom slack emoji as part of the package.
Application Process
Candidates will first have an intro call with the recruiting team, followed by an interview with the Hiring Manager and then the Head of Product. A paid case study and presentation round will come next, followed by final interviews with the CEO & Co-Founder, and CTO & Co-Founder.
Compensation Details
The Salary and Equity range is between 100K - 110K USD base salary with up to $180k variable. Equity can reach up to $180K+ USD.
This job offer was originally published on Jobicy