Builder Prime: Senior Platform Engineer (Java)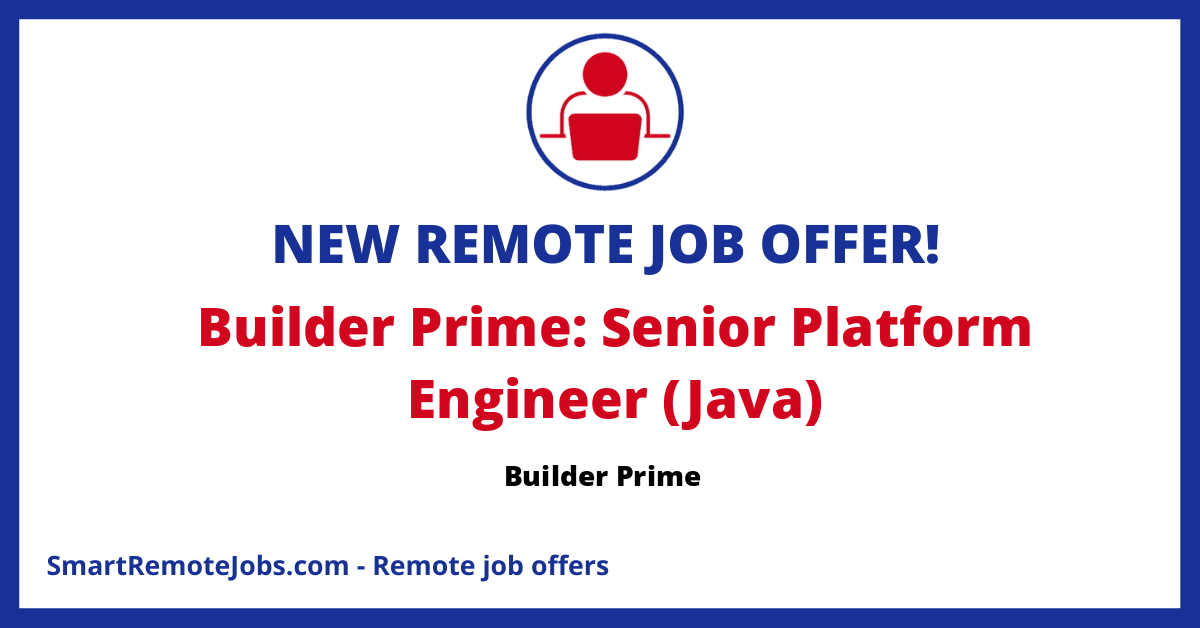 About the Role
Builder Prime is looking for a Senior Software Engineer to focus on the Platform. The role involves overseeing a group of engineers in delivering innovative software solutions. The chosen candidate may also be involved in improving their products and technical infrastructure.
The company is currently using a Java Spring app on Heroku with an AngularJS frontend connected to a multi-tenant PostgreSQL database. Part of the role includes upgrading the tech stack and migrating to an optimal Cloud provider to support potential growth.
The position is full-time, long-term and fully remote. Although the company operates primarily over Zoom, there is a preference for candidates working during US East Coast business hours. Builder Prime organizes a company-wide off-site retreat once yearly, with expenses covered.
Responsibilities
Among the responsibilities of the role include leading the development of the company's APIs and backend software systems, maintaining and developing integrations with third-party services, and ensuring their software products adhere to performance, scalability, and security standards. The role also entails managing and optimizing Postgres, Redis, and Elasticsearch DBs, as well as contributing to disaster recovery and system upgrades planning.
Requirements
A Bachelor's or Master's degree in a related field and a minimum of 8 years of experience in software development is required, with at least three years in a lead or senior software engineer role. The candidate must be proficient in the Java programming language and have a strong focus on performance, scalability, and security in the design and implementation of REST APIs. Strong interpersonal and communication skills are necessary, as well as familiarity with agile software development methodologies. Any startup experience or knowledge about the Construction or Home Improvement industry is a plus.
Interested candidates are asked to apply exclusively through the application form for evaluation.
This job offer was originally published on We Work Remotely