Junior IT Recruiter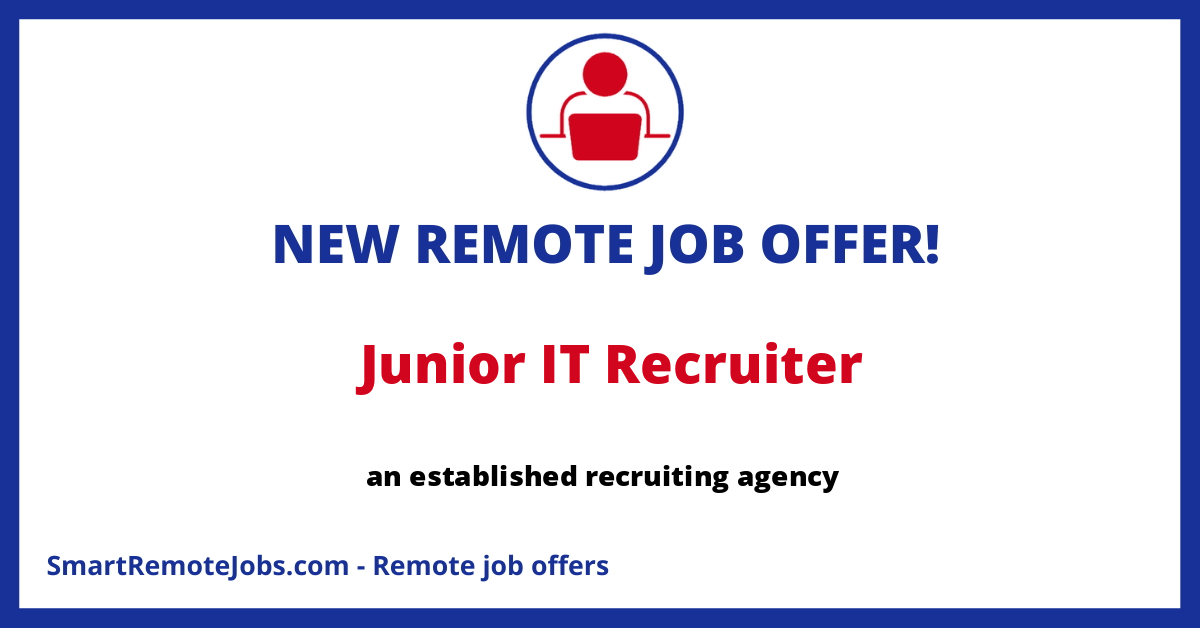 Job Opportunity for Junior IT Recruiter
An exciting job opportunity has arisen for individuals with an interest in the IT industry and a passion for connecting professionals with their dream job roles. An established recruiting agency is in search of a dynamic Junior IT Recruiter who will be responsible for matching top-notch candidates with IT and non-IT vacancies.
Qualifications and Experience
Preferred candidates should have completed IT recruiting courses or have acquired relevant experience in the field. While a minimum of six months' work experience is favoured, the company is open to considering fresh graduates who show significant motivation and enthusiasm. Excellent communication skills and fluency in English to effectively interact with international job seekers are paramount.
Role And Responsibilities
The successful candidate will spend the initial months in detailed onboarding, honing technical skills, and training to achieve company and personal goals. After a year, the junior recruiter should be capable of working independently as a full-stack recruiter.
Benefits and Perks
The company values work-life balance and offers the flexibility to work remotely. To promote professional growth, the company provides access to various training courses, books, and resources. Bonuses are awarded for successful candidate placements to motivate high performance. The company also offers 20 calendar vacation days and additional days off for official holidays.
Application Process
Interested applicants would undergo a CV review, technical interview, testing task, and final interview as part of the hiring process.
This job offer was originally published on Remotive