Recruiter (Swedish)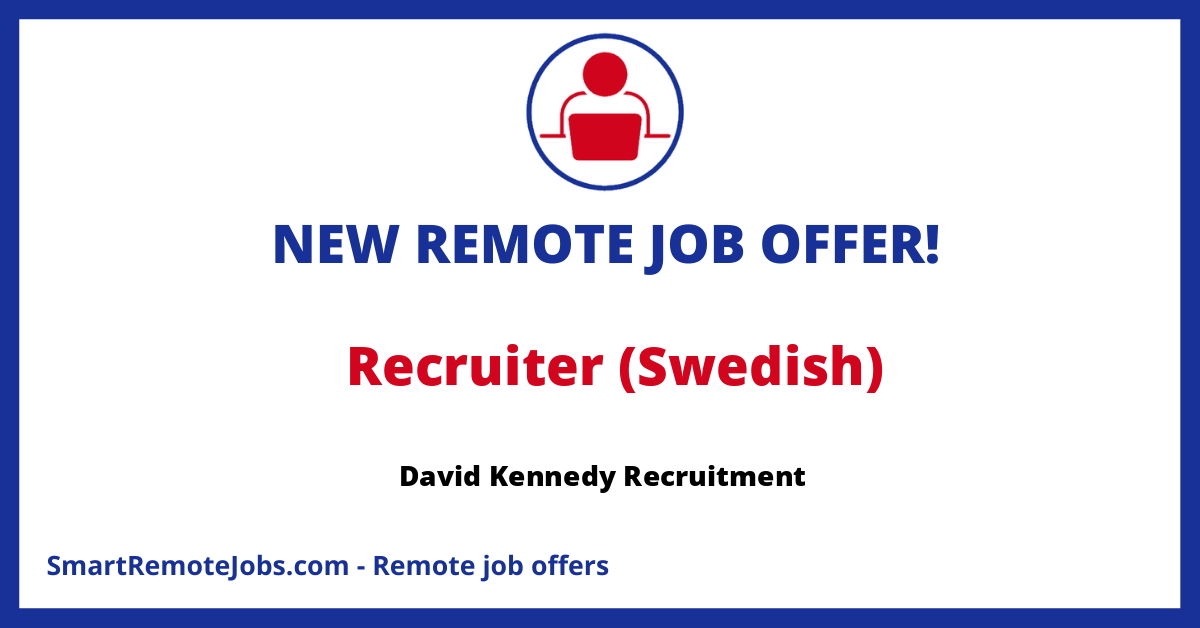 David Kennedy Recruitment: Seeking Swedish-speaking Freelance Recruiter
David Kennedy Recruitment is currently scouting for a talented Swedish-speaking freelance recruiter. The individual should possess a passion for connecting skilled individuals to their ultimate career destinations. If you have a knack for Swedish hiring, this is an opportunity for you. This freelance position employs a commission-based pay structure, with earnings directly correlated to successful candidate placements.
The position is fully remote allowing the freedom to work from any location. Tasked with responsibilities including sourcing candidates from platforms such as job boards, social media, and networking channels, the freelancer should find and engage top-quality candidates. They are also tasked with coordinating interviews and ensuring a smoothly running recruitment process. A steady pipeline of potential candidates should be maintained and relationships with them fostered.
Key requirements for ideal candidates include proficiency in Swedish and English, previous experience in a similar role, excellent communication and interpersonal skills, and the capacity to independently manage multiple recruitment projects. Additionally, familiarity with applicant tracking systems (ATS) and recruitment software is an added advantage.
The recruited freelancer would enjoy a reliable commission-based compensation structure and the convenience of working remotely. They would have the opportunity of engaging with multiple industries and working with diverse, primarily white-collar, clients within a collaborative and supportive team network. This offers a fair, clear, and efficient collaborative experience with David Kennedy Recruitment.
Calling upon motivated and result-driven recruiters to join the team and aid in connecting clients with exceptional talent in the Swedish-speaking market.
This job offer was originally published on Remotive