EventMobi: Senior Product Designer - Remote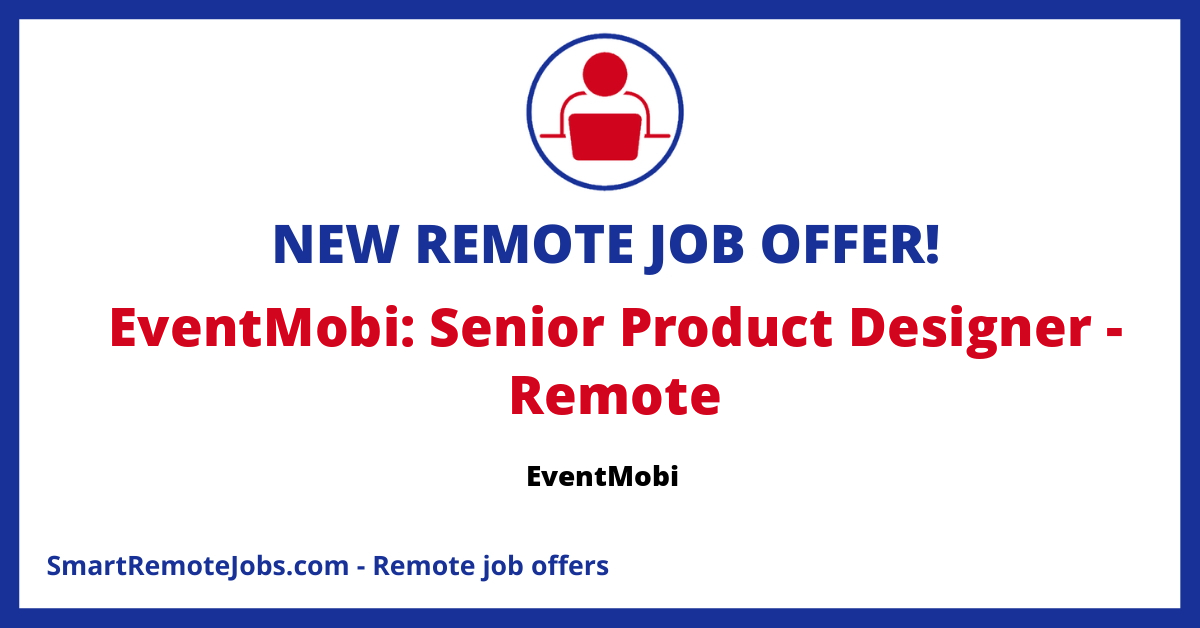 EventMobi: Remote Company Hiring Senior Product Designer
EventMobi, a remote company, is searching for a Senior Product Designer and is open to candidates across different regions that can operate in Eastern Standard Time (EST). This rapidly-evolving company, headquartered at 151 Yonge Street 11th Floor Toronto, Ontario M5C 2W7, innovates the events platform, transforming and redefining online conferences and events.
The company believes in the power of live events in effecting change in both business and society. Despite the changes brought by COVID-19, EventMobi has transitioned to a remote-first company. Its current mission is to revolutionize how event planners manage their virtual and in-person events, aiming to improve attendee experiences.
Looking for Talented and Experienced Designers
EventMobi seeks candidates with strong design experience in digital products, boasting innovative approaches to solve human problems and bring clarity to complex design challenges. The company expects candidates to be experienced in project design, implementation and reviews, and the end-to-end design process including research, validation, and high-fidelity designs.
Additionally, the successful candidate should have an eye for detail and strong knowledge of visual design principles, UI patterns, layout and execution for mobile and desktop platforms. An understanding of design systems and creating and managing UI components libraries is a must.
Roles and Responsibilities
The Senior Product Designer will be responsible for designing intuitive and engaging experiences, analyzing usability testing sessions, creating visual aids as well as contributing to the development of the design system. The candidate is expected to work on digital solutions that solve real customer pain points and provide the best user experience possible. Solid communication skills are needed to effectively share your designs with stakeholders.
How EventMobi Values its Employees
EventMobi offers a stimulating work environment with a diverse team passionate about what they do. They provide competitive compensation, company stock-options and a great culture. There is much more on the way for those who will be part of EventMobi's success story.
Interested applicants are encouraged to apply through https://weworkremotely.com/remote-jobs/eventmobi-senior-product-designer-remote.
This job offer was originally published on We Work Remotely