Givebutter: Account Executive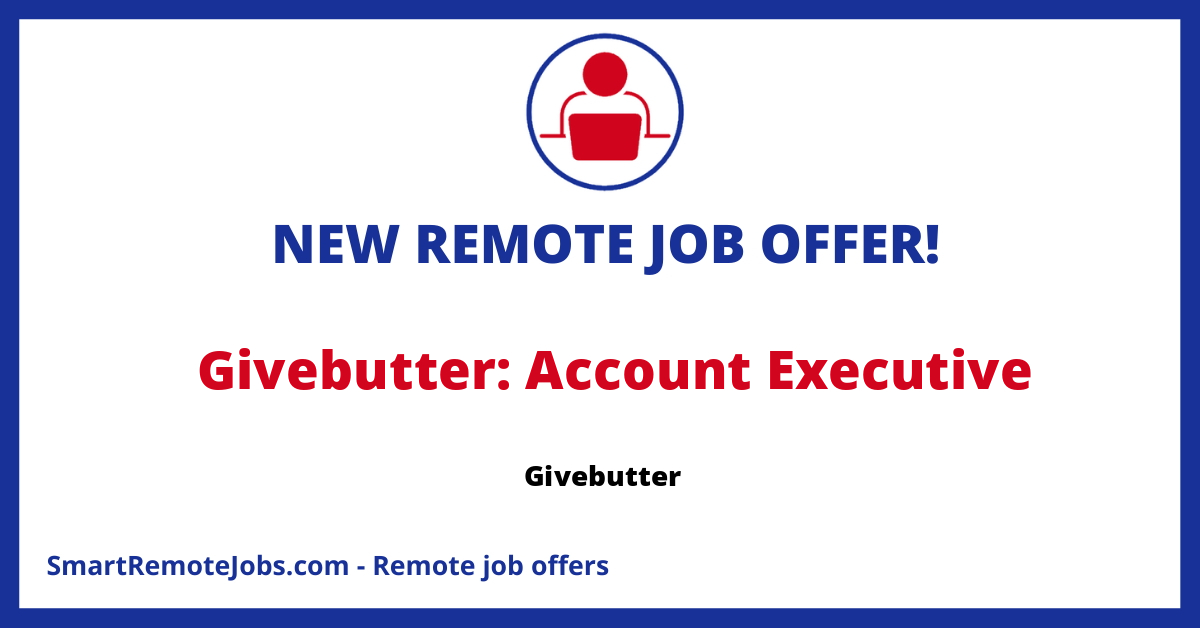 About Givebutter
Givebutter, a most-loved nonprofit organization, enables changemakers all over the world to raise funds more efficiently and at a lesser cost. Unlike traditional platforms, Givebutter can be used without a subscription fee thanks to their tip-or-fee model. This company has been certified as a Great Place to Work® thrice and leads as the #1 rated nonprofit software company on G2.
The Role
As part of the Account Executive role, you will be an essential team member aiding thousands of nonprofits each year to fundraise more productively and for FREE with Givebutter. The company is scaling its team to assist more nonprofits in signing up without waiting for a demo for more than 3 days. Successful candidates will be those who demonstrate enthusiasm for the mission of Givebutter and are animated by success.
Responsibilities
The Account Executive will handle need assessments and demos, engage with prospective clients proactively, close sales opportunities with high retention and develop an understanding of the ideal customer profile. They would also need to meet set sales goals and partake in outbound lead generation.
Requirements
Applicants must have over 5 years of experience in SaaS sales, including at least 2 years selling software into the nonprofit space. Proficient written and verbal communication skills are crucial, alongside experience in cold outreach, task and email management. An inherent quality to solve current and future problems is domineering and it is expected that the successful hire would have an appetite to grow and lead a sales division in the future.
Benefits
Givebutter offers a pleasing salary with commission being uncapped. The benefits include remote work, 100% employee coverage for Medical, Dental, and Vision insurances, access to HSA and FSA accounts, TalkSpace membership, 401k, up to 15 days of paid vacation, federal holidays, and parental leave. There is provision for home office upgrade and professional development. Employees can also donate to any verified nonprofit of their choice on Givebutter. Givebutter remains devoted to maintaining diversity and inclusivity in its team.
This job offer was originally published on Jobicy