Illustrate Australia: 3D Modeller and Rendering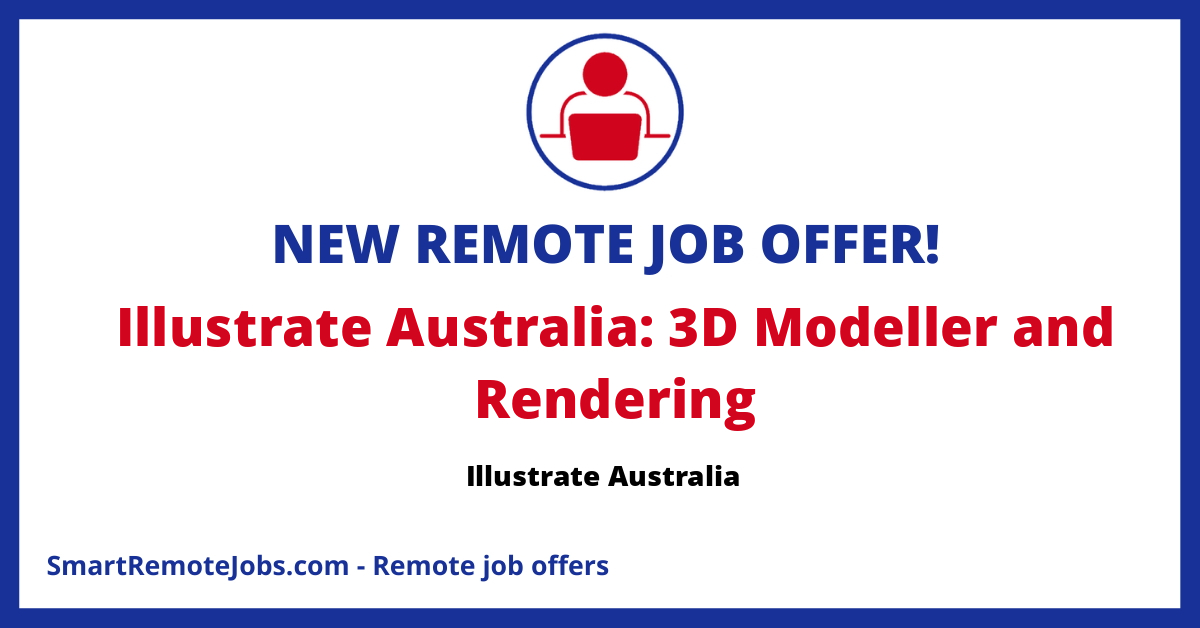 Illustrate Australia: Seeking Talented 3D Modellers and Renderers
Illustrate Australia, headquartered in Brisbane, Queensland, and available online at their official site, is actively looking for talented 3D Modellers and Renderers. Their work calls for the ability to successfully support a wide range of Australian companies in materializing their value propositions for clients through exceptional visualization services.
As a member of Illustrate Australia, these hires will work closely with the management to provide top-of-the-line Architectural and Product Visualization services. This function is critical in transforming clients' visions into a reality, and in presenting intricate data in an easy-to-understand, visually endearing manner. Applicants must include a portfolio of their work as part of their CV to give a clear idea of their capabilities.
Requirements
The ideal candidates should hold a degree in 3D Design, Architecture, Computer Graphics, or a related field. They must have a strong portfolio displaying a variety of 3D modelling and rendering projects, especially those involving Commercial and Residential Developments or Photorealistic Interior Design work. Proficiency in industry-standard software like Autodesk 3ds Max, Blender, Lumion, Enscape, SketchUp, and Adobe Creative Suite is a must.
Attention to detail, artistic sense, and technical skill are very important, along with excellent communication and teamwork skills. Ability to handle multiple projects and meet deadlines, as well as experience in architectural and/or product visualization is also necessary.
Benefits
Illustrate Australia offers a competitive salary and benefits package, along with a collaborative and creative work environment. Employees will have the opportunity to work on diverse projects, from architectural to product visualization and can expect professional growth and skill expansion. The management is supportive and values regular input and expertise from all team members.
To apply, interested candidates can visit the application page on WeWorkRemotely's website.
This job offer was originally published on We Work Remotely