Contra: Community Support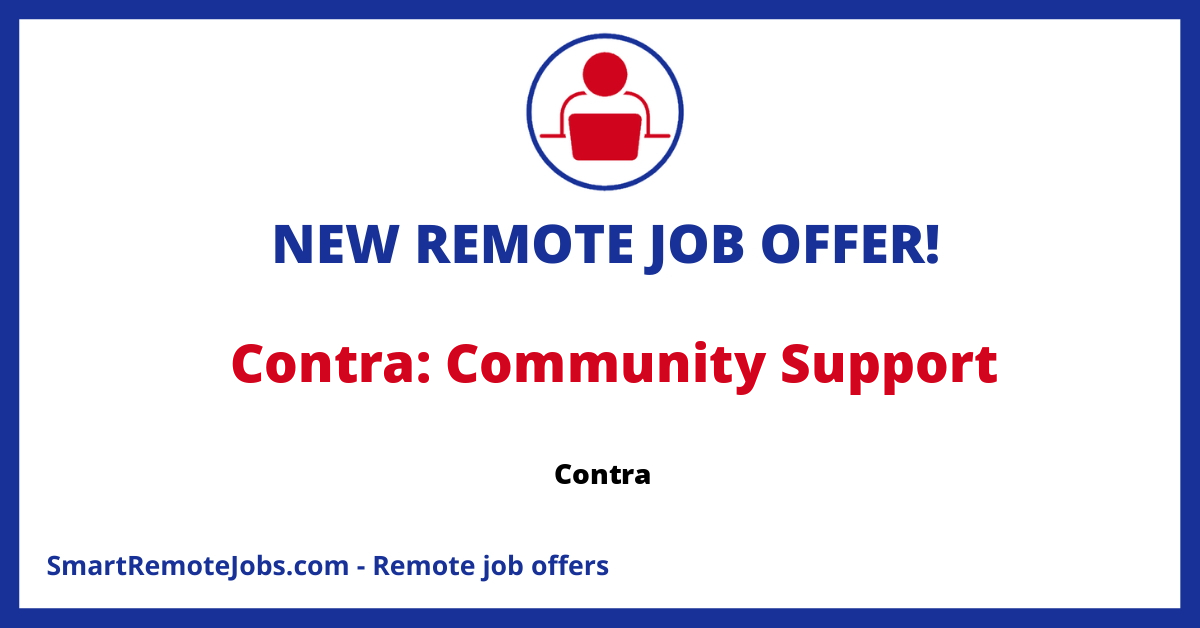 Job Opening at Contra for Community Support Role
Contra, a San Francisco-based company, is seeking a motivated individual to join their Community Support team. The candidate will report to the Head of Operations and be responsible for providing Central European Summer Time (CEST) support to the rapidly growing Contra community, which encompasses Independents and Clients.
The job requires a commitment of 40 hours per week, specifically from 12 am to 8 am Pacific Standard Time (PST), Monday through Friday. Enthusiastic individuals who show a capacity for expanding their own knowledge and improving overall user experience and Contra's business objectives are strongly desired.
Job Deliverables
The potential employee will manage the entire lifecycle of Contra's users, provide timely support responses, develop resources to assist users in their journey on the Contra platform, conduct loom/video sessions for guidance, and more, all while showing a willingness to go beyond the expected.
Supporting Contra's clients will involve reviewing new job postings, matching Contra Independents with suitable opportunities, responding to client inquiries, implementing job postings to streamline clients' workflows, and facilitating onboarding by making necessary calls.
The support for Independents on Contra will call for responding to support messages via email and troubleshooting bugs.
Additional responsibilities include collaborating with the Contra team to share observed patterns and propose ideas for enhancing the user experience on the platform. The new hire will also be required to track metrics to ensure user satisfaction and high response rates.
Application Process
Interested candidates can apply through the link provided on the WeWorkRemotely website.
This job offer was originally published on We Work Remotely