Staffna: Remote Sales Executive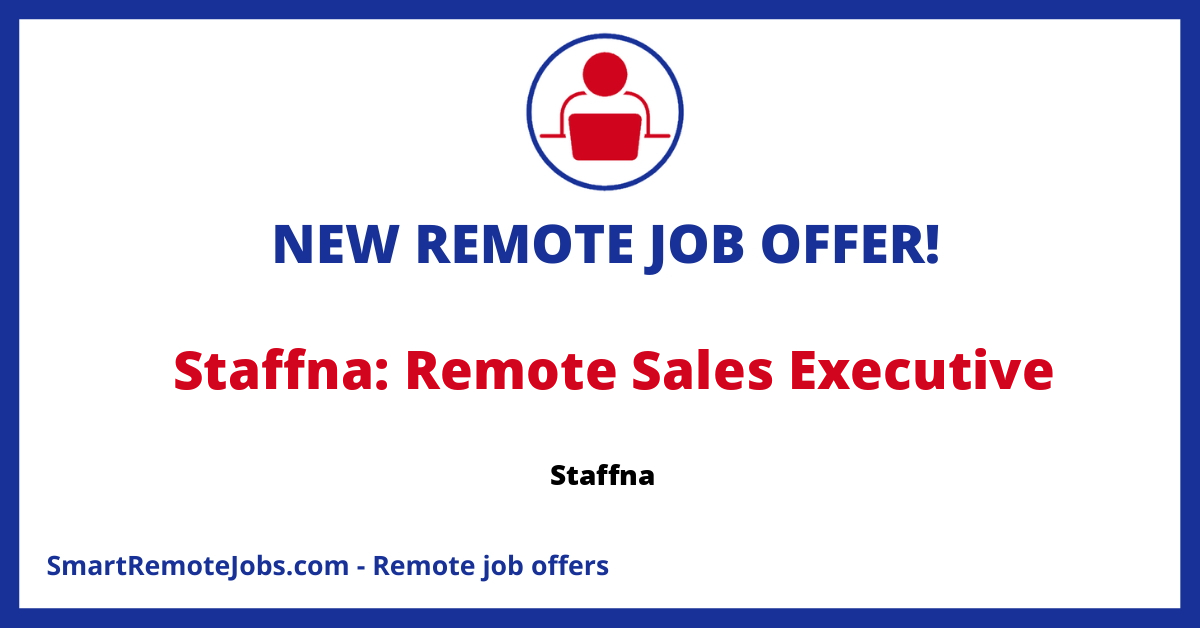 Launch Your Tech Sales Career with Staffna
For US citizens aspiring to launch a successful tech sales career, Staffna provides a risk-free career incubator and accelerator program with job placement guarantee. The program promises a 6-figure role within 12 weeks without requiring any experience or college degree. Successful applicants can expect a base salary ranging from $40,000 to $60,000 in addition to commissions, potentially making over $100k in their first year.
Staffna, headquartered in Boca Raton, Florida, offers substantial support throughout the job placement process. Program benefits include AI-focused sales training, personal mentorship with four one-hour sessions each week, and comprehensive assistance with resume creation, interview practice, and job prospecting. Participants will apply to over 100 high-income tech sales jobs on a weekly basis, including applications to Staffna's career partners.
The job placement comes with a competitive salary. The On-Target Earnings (OTE) in the first year stands at $70,000, inclusive of a base salary between $40,000 and $60,000 and commission ranging from $20,000 to $35,000. With this guaranteed base salary and potential commissions, participants can achieve financial success post-bootcamp. The application to the program is open and can be made through the company's official website.
Staffna is positioned as an ideal springboard for a rewarding tech sales career, aiming to get aspirants hired, promoted, and elevated in just 12 weeks. The promising outcomes and comprehensive structure of the program make Staffna a compelling option for those looking to break into the lucrative field of tech sales.
This job offer was originally published on Jobicy