EvolutionIQ: Senior Software Engineer (Python)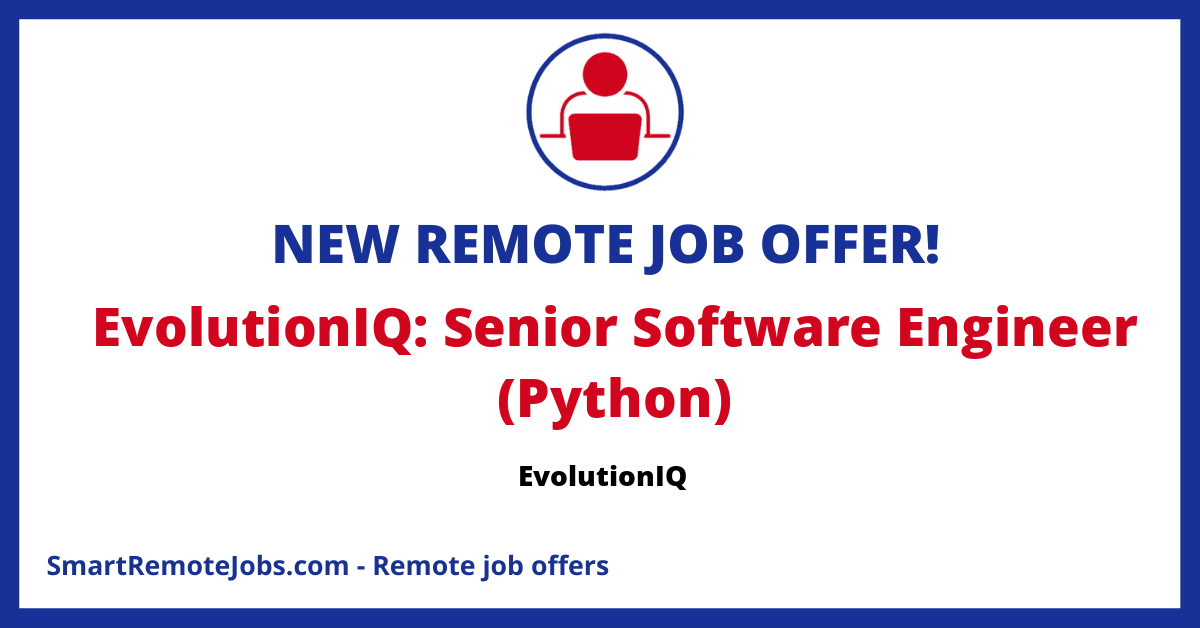 About EvolutionIQ
EvolutionIQ is a rapidly growing company with the aim of improving the lives of injured and disabled workers. The company is focused on enabling these individuals to return to the workforce, ultimately saving billions of dollars in unnecessary costs and lost productivity. This saving is beneficial to both the US and global economies and contributes to making insurance more affordable for everyone. They have an impressive list of backers and have been named as one of Inc.'s best places to work. Their headquarters is based in NYC but they operate with a remote-friendly approach.
The Role
The Full Stack Python Engineer will play an integral role in delivering the customer-facing application layer for EvolutionIQ's growing line of AI solutions. They will be involved in building a complex multi-tenant enterprise SaaS application to revolutionize insurance industry workflows. The role involves working directly with the head of product, data science team, UX designers, and end users. They will also have a key role in shaping the future of EvolutionIQ's products.
Requirements
The ideal candidate will have extensive experience in going through the full feature development life cycle, which includes working with product managers, deciding scope, designing a database schema, considering the serving needs, working with designers to determine UX, implementing the interface, and eventually maintaining the feature/system. A minimum of 5 years of engineering experience is required, with expertise in Python Development, experience with NodeJS and Typescript, and a strong knowledge of Relational Database design. Other key skills include the ability to write technical design documents, perform code reviews, and maintain best engineering practices.
The Team and Benefits
The team at EvolutionIQ is a group of innovative and driven individuals who thrive on being first to achieve new accomplishments. They offer a compelling benefits package, with a competitive salary and perks such as full medical, dental, vision, short- & long-term disability insurance, and 401k matching. They also offer flexible PTO, 100% paid parental leave, and support for growth & training.
EvolutionIQ is committed to creating an inclusive environment and is an equal opportunity employer.
To apply for this exciting opportunity with EvolutionIQ, visit the job posting [here](https://weworkremotely.com/remote-jobs/evolutioniq-senior-software-engineer-python).
This job offer was originally published on We Work Remotely