Paid Marketing Specialist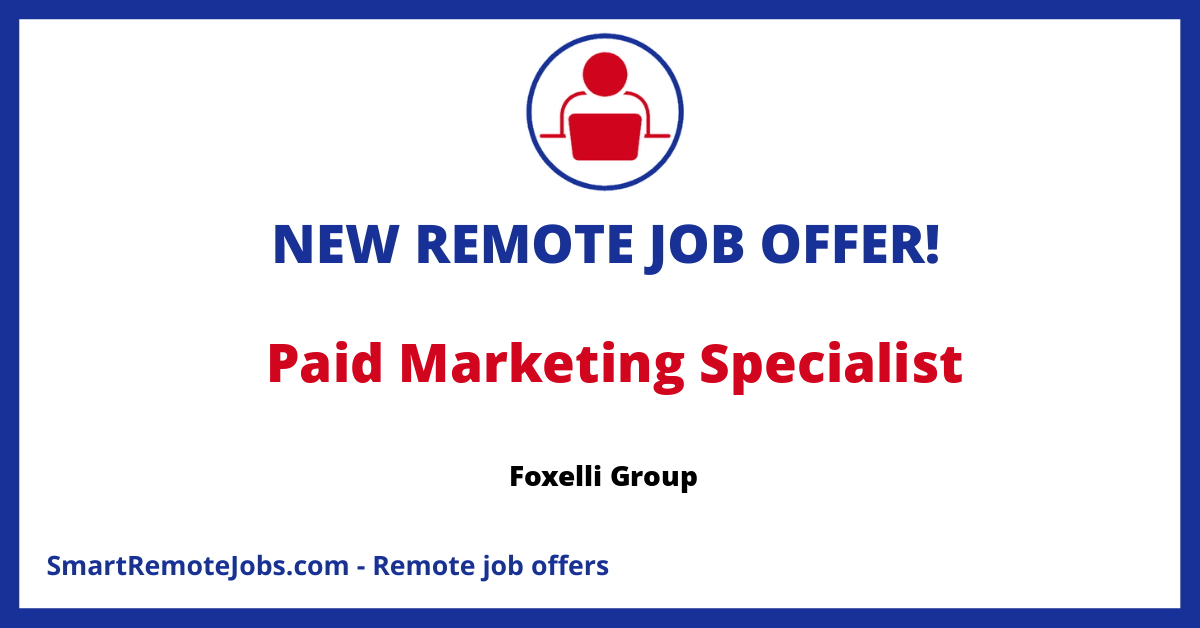 Foxelli Group Seeking a Paid Marketing Specialist
The Foxelli Group, a world-known digital company with multiple e-commerce brands is currently seeking a Paid Marketing Specialist.
With an impressive nine years in the industry and an annual revenue of 20 million USD, Foxelli Group prides itself on shunning mediocrity and striving towards disciplined and exceptional self-development.
The primary role of the marketing specialist will be to work with the sales and marketing team to optimize brand communication and identify effective strategies for paid ads to generate conversions.
Role Responsibilities
As a marketing specialist, you will be responsible for creating, implementing & optimizing ad campaigns across platforms like Meta, Google and TikTok. Other responsibilities include creating weekly and monthly performance reports, analyzing campaign data to scale spending and improve CPAs and conversion rates. Moreover, collaborating with the creative and media buyer teams to produce high-quality content and best practices is a key requirement.
Job Requirements
This role requires a minimum of 2 years' experience in paid advertising, proficient English communication skills, and strong quantitative research skills. Exceptional communication and interpersonal skills are essential, with the expectation to share insights with other teams. Interest in advertising trends and the ability to work under fixed deadlines in a fast-paced environment are also crucial.
Bonus points
Candidates with a degree in Sales/Marketing/Mathematics or similar subjects, experience with data analytics tools like Google Analytics, and understanding of A/B tests, marketing, and copywriting will have an added advantage.
Other Benefits
The Foxelli Group offers benefits such as gym memberships, rock climbing and yoga classes to encourage physical wellness. The company also provides a yearly budget of 1000 EUR for personal and professional development courses and training. They take mental health seriously, offering therapy sessions and paid leave for mental wellness. Also, they provide a budget for setting up a comfortable home office setup. The company operates fully remotely, giving employees control over their working environment.
The salary offered ranges between 1500-3000 EUR after taxes, depending on the skills and experience of the candidate, along with a bonus.
This job offer was originally published on Jobicy