Senior Marketing Designer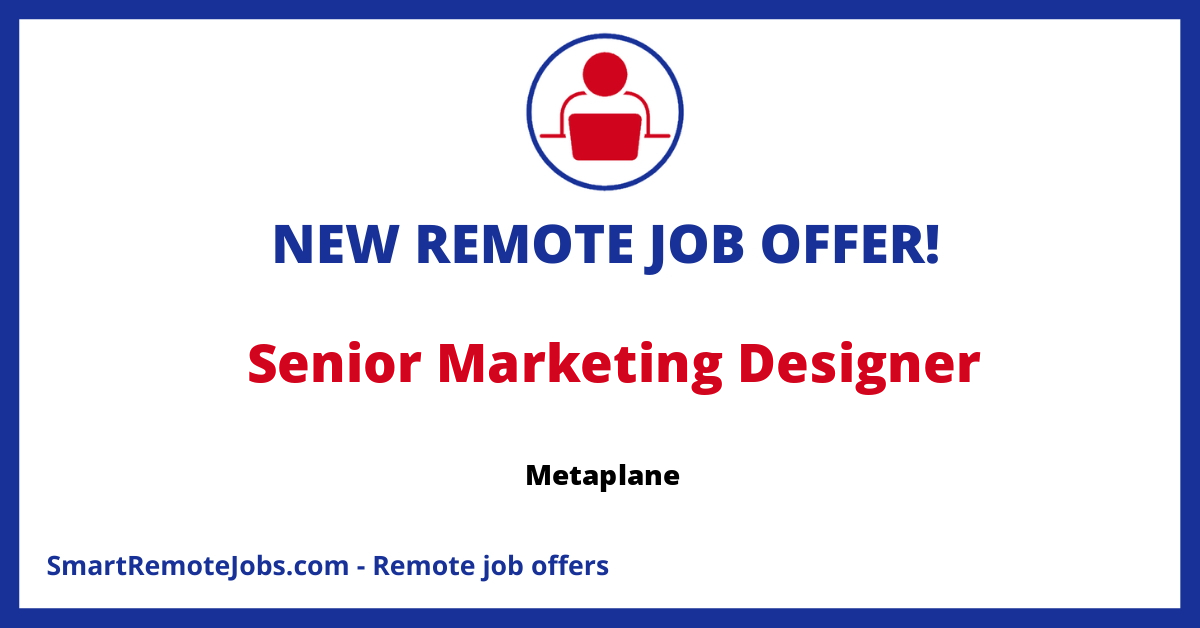 Senior Marketing Designer at Metaplane
Metaplane is a renowned observability platform designed to aid data teams in continuous monitoring of their data pipelines. The platform enables these teams to swiftly identify when things are wrong and how to rectify them. Distinguished companies such as Imperfect Foods, Reforge, Drift, Vendr, and Appcues have significantly benefited from Metaplane's services.
Rooted in Boston, the startup boasts a remote-friendly environment, led by MIT and HubSpot alumni, and supported by leading investors like Y Combinator and Flybridge.
The Role
The company's focus is not just to build a top-notch data observability platform, but also to enlighten data teams on the data quality benefits that Metaplane offers. They're currently searching for a Senior Marketing Designer, who'll be responsible for providing art direction to a team of freelance creatives.
The successful candidate will take full charge of the visual aspects of the brand's presence, addressing everything from layout design to multimedia production. The role involves close collaboration with the marketing team and the founders, and occasional cooperation with the entire Metaplane team.
Day-to-Day Responsibilities
At Metaplane, their vision is to create a brand with a distinctive visual identity. As their Senior Marketing Designer, the chosen individual will be expected to,
Evolve the Metaplane brand's distinctive visual identity
Solve complex business problems through creative genius and conceptual thinking
Create compelling artwork that aligns with both the clients and the business goals
Manage key relationships with creative personnel
Develop clear processes that enable the scaling of production
Qualifications
The role requires 5-7 years of B2B SaaS brand/marketing design experience, preferably in a startup targeting technical teams. Also, excellent interpersonal skills, a degree in a relevant field, and advanced skills in Figma or other creative platforms are essential.
Benefits of Working at Metaplane
Workers at Metaplane can enjoy benefits such as competitive salary and equity, full coverage for health, dental, and vision insurance, 401(k) plan with employer match, and other benefits.
The company also emphasizes diversity and inclusion, welcoming people of all backgrounds, abilities, and perspectives.
This job offer was originally published on Jobicy