HelloChakra LLC: Graphic Designer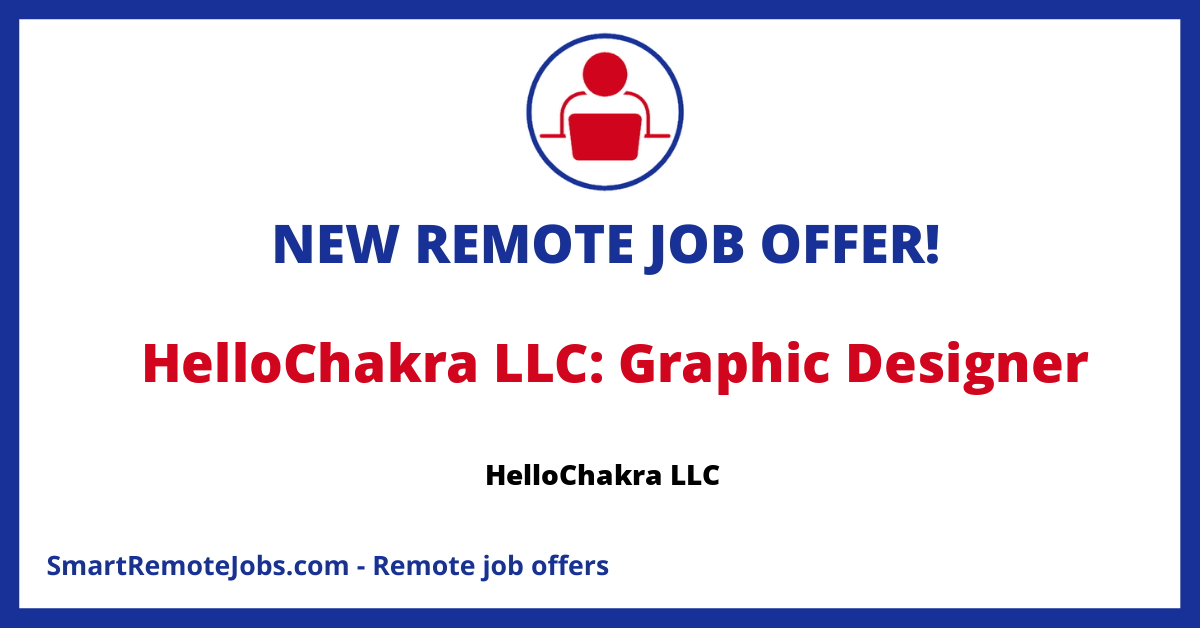 HelloChakra LLC: A Remote E-commerce Company
HelloChakra LLC is a remote e-commerce company engaged in spreading Love, Positivity, and Health through their unique esoteric products. The company prides itself in embracing core values like excellence, ownership, pushing limits, and promoting openness & cooperation.
The Role: Graphic Designer
The company is seeking an experienced Graphic Designer responsible for enhancing visual aspects of the online store, promotional campaigns, and product presentations. The responsibilities include creating visually appealing graphics, designing promotional materials, and collaborating effectively with Marketing and Product teams.
Other tasks will consist of providing design support for product photoshoots, staying updated with industry trends, and contributing to the creative direction of the brand.
Qualities Sought in the Candidate
They are looking for graphic designers with at least 5 years of experience in the field, preferably in the eCommerce sector. Proficiency in design software is also desired. Candidates are expected to have an outstanding portfolio, a keen eye for detail, and exceptional time management and communication skills.
Benefits Offered by the Company
The company offers several perks like remote work opportunity, unlimited vacation, personal and professional growth, personal development fund, emergency fund, and company retreats.
Application and Interview Process
The applicant is required to apply online, followed by a test task. Shortlisted candidates would undergo an HR interview and up to three online interviews with various team members. The final step includes a reference check before the job offer is extended.
To apply for the job, visit the link to their official job post [https://weworkremotely.com/remote-jobs/hellochakra-llc-graphic-designer].
This job offer was originally published on We Work Remotely