Talent Acquisition Manager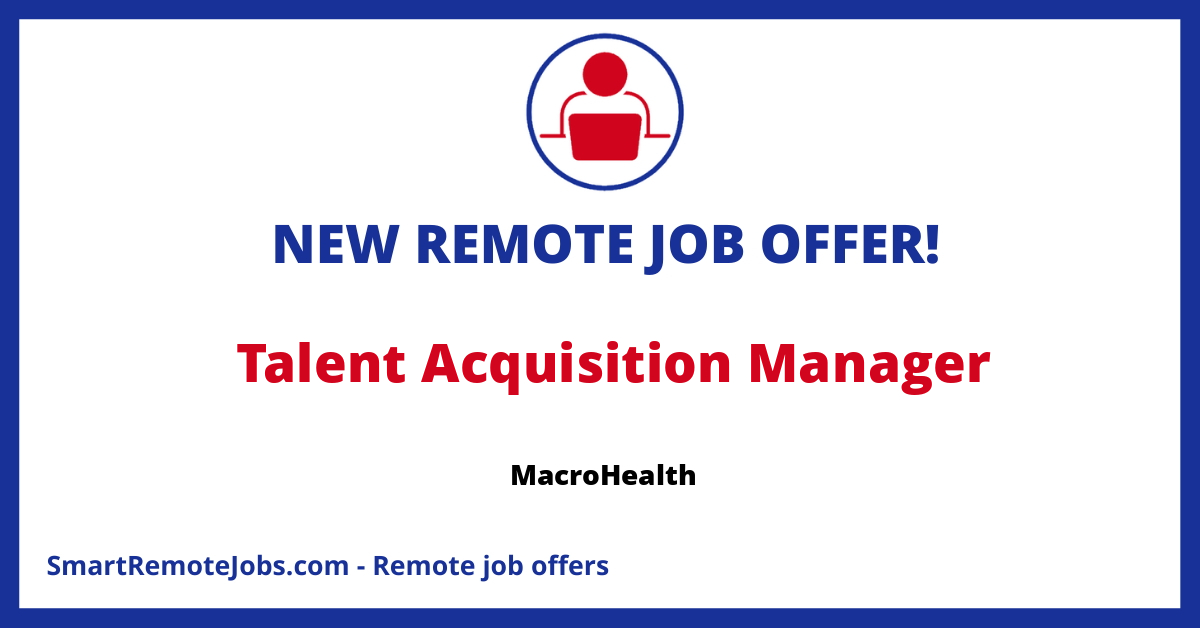 Introduction to MacroHealth and Job Description
MacroHealth is a pioneer in providing a Health-Marketplace-as-a-Service platform. It strives to enhance the simplicity and effectiveness of buying and selling healthcare services. The company provides optimization solutions that focus on improving healthcare pricing and payments with analytics and connectivity. They extend their services to Payers, Providers, and Health Market Partners, enabling them to connect and optimize their unique healthcare ecosystems.
The position MacroHealth is hiring for entails managing full-cycle recruitment processes. The chosen candidate will work in sync with the strategic plans of the company and contribute to shaping its culture. Recruiters are responsible for maintaining numerous relationships, both internally and externally, from hiring managers to external sourcing vendors and prospective hires.
Key Accountabilities and Responsibilities
The position responsibilities include planning talent acquisition activities aligning with the company's growth plan and establishing strong talent pipelines for future hiring needs. The manager will also oversee candidate sourcing and manage the complete recruitment process while maintaining an Applicant Tracking System. Part of the position duties include ensuring a positive work culture and team collaboration within the company.
Key qualifications for this position include strong leadership skills, professionalism, customer service skills, negotiation skills, ability to multi-task, and proficiency in relevant software. The candidate should also have relevant HR experience, a BS/BA degree, or equivalent, and familiarity with relevant employment law, full-cycle recruitment, and MS Office.
MacroHealth is an equal opportunity employer and emphasizes customer success, team member success, integrity, leadership, and a macro perspective as their core competencies.
This job offer was originally published on Remotive