Product Marketing Manager (Enterprise API)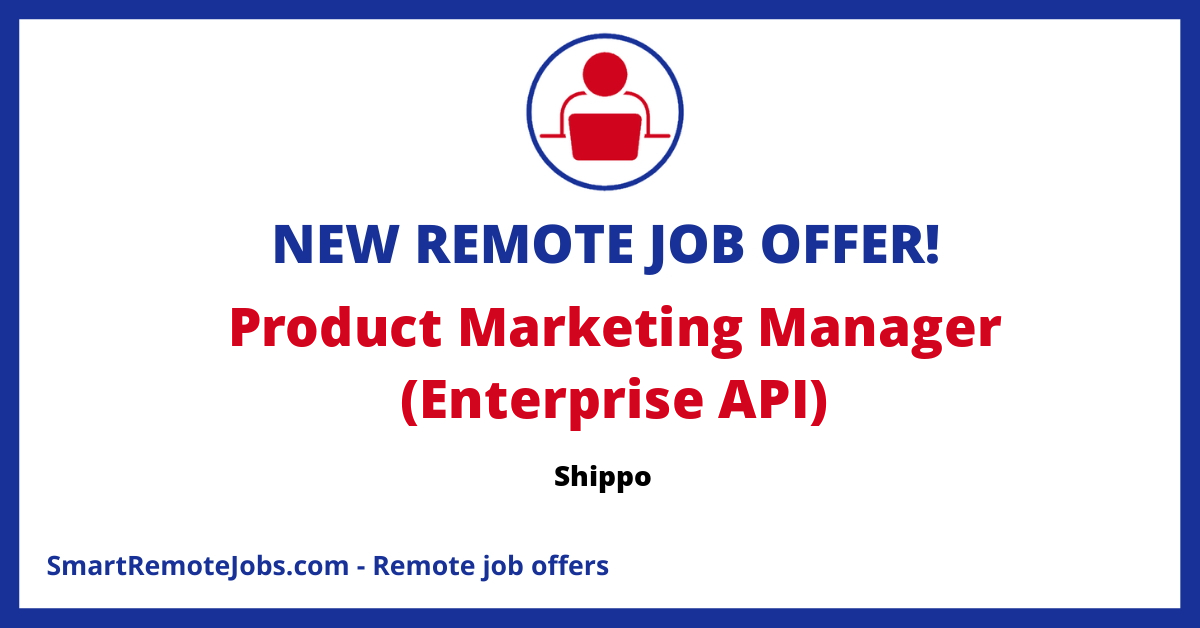 Product Marketing Manager at Shippo
Shippo prides itself as the shipping layer of the internet, serving as one of the vital building blocks of e-commerce. Shippo's primary goal is to make merchants successful using world-class shipping solutions. Shippo achieves this goal by providing its customers with access to the best solutions that would otherwise be unavailable. Shippo enables e-commerce businesses, platforms, marketplaces, and even logistics infrastructure providers to connect with shipping carriers worldwide via a singular API and dashboard. It also gives customers access to competitive shipping rates, automated international documents, shipment tracking, a simplified return process among others.
Duties of the Product Marketing Manager
The Product Marketing Manager will develop deep customer empathy and commercial understanding of the Shippo business to create actionable personas and sales enablement programs. The Manager will be a trusted partner to the Product, Sales, BD, and Account Management teams, driving sales and product adoption strategies. As the manager, you will collaborate with our Segment and Performance Marketing teams to develop GTM plans and iterate on tactics. Therefore, deep understanding of customer's challenges and how our products can alleviate them are essential.
Responsibilities
The Product Marketing Manager will drive sales enablement, create customer personas, establish a go-to-market strategy, develop product messaging, operate cross-functional coordination, and ensure accurate reporting. The manager is expected to create marketing resources such as decks, battle cards, case studies, etc., identifying priority ICPs to develop solutions, conduct user and competitive research, and actively collaborate with internal partners.
Requirements
The ideal candidate should be passionate about training and educating sales, business development, and account management teams. You should have prior experience marketing to mid-market and enterprise companies. A technical background preferably with APIs, logistics software, or similar products is beneficial. The candidate should be able to carry out marketing goals effectively and professionally represent the Shippo externally. A minimum of 5+ years of experience in product marketing and a bachelor's degree are required.
Benefits
Shippo offers healthcare coverage (90% covered by the company, including dependents), flexible working conditions, a take-as-much-as-you-need vacation policy, as well as two company shutdowns during summer and winter. Shippo provides a WFH stipend to set up your home office, and there's a charity donation match up to $100. Besides, Shippo ensures employees' professional and career growth through dedicated programs, coaching, tools, and resources.
This job offer was originally published on Jobicy