Senior Software Developer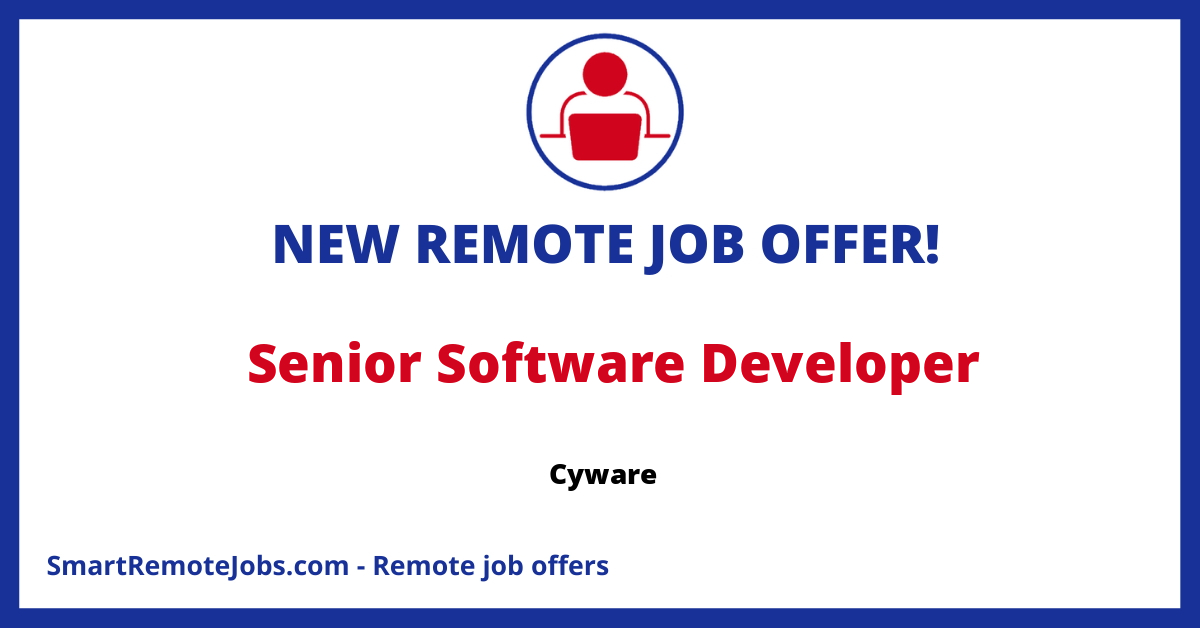 About Cyware
Cyware is a rapidly-growing venture-backed firm that disrupts the cybersecurity operations market with innovative approaches. The company has a claim to be the only one capable of delivering advanced cybersecurity technology to build cyber fusion centers for large enterprises and medium-sized businesses. The firm is founded by established practitioners who have witnessed daily cybersecurity challenges in leading global banks and technology organizations.
The Opportunity
Cyware is hiring a backend developer who passionately aims to build highly scalable products. In this role, you will not just build, but also ideate on what would be best for the customers. You are at the heart of the development of features from proposals to polished end results. This opportunity will expand your experience working with cross-functional teams in designing, building, and rolling out products that fulfill the company's vision and strategy. The firm offers multiple technologies within its next-generation platform such as advanced threat intelligence solutions (TIP), automated security (SOAR), and security case management.
Who You Are
You are a U.S. Citizen who holds a Bachelor's degree or higher in Computer Science, Engineering, IT, or a closely related discipline with at least 4 years of experience in building Django applications. Apart from your proficient knowledge in Python, REST API and Django REST Framework, you have good development practices like CI/CD, test automation, and source version control. Furthermore, you are familiar with AWS, different RDBMS and NoSQL databases such as MySQL and MongoDB, different message brokers, Data Structures and Algorithms, and container technologies like Docker and k8s. You are driven, thrived in a fast-paced, collaborative environment, and have a strong knowledge of OOP and different design patterns.
Career at Cyware
Cyware is a company that values balance in life and rapidly growing environment. With this career opportunity at Cyware, you will have competitive paid time off (PTO), 401(k) match, insurance coverage, and reimbursements for your home office. The firm also provides plenty of opportunities for professional development and offers competitive compensation packages. Cyware supports and celebrates an inclusive culture and a sense of belonging in a diverse workplace.
This job offer was originally published on Jobicy