Head of People Ops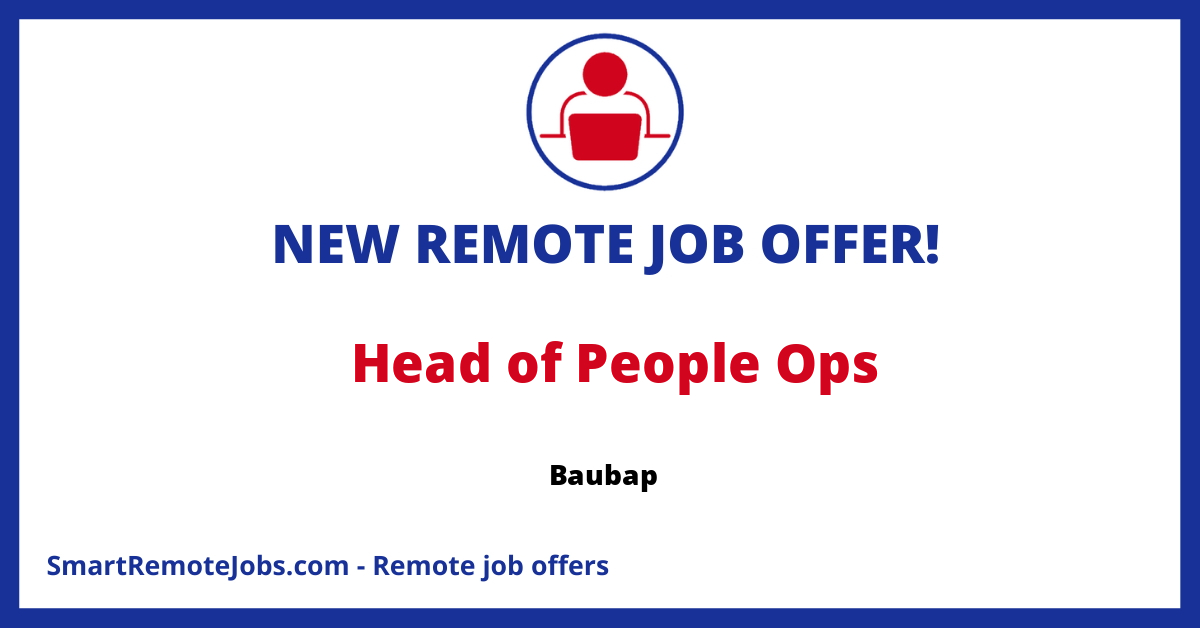 About Baubap
Baubap is a rapidly expanding fintech startup based in Mexico, devoted to providing microloans through fast, efficient processes, aiming to become the most inclusive digital bank in LATAM. The company projects to have over 2.5 million customers in the foreseeable future.
Job Role
The position in question is Head of People Operations. The person in this role will play a critical part in preserving and amplifying the company's culture, setting up systems that promote rapid development and growth. Responsibilities include providing support to the team, creating a squad to support the company's growth, and ensuring the efficiency of all People Ops processes.
What To Expect
The position involves designing effective onboarding and company-wide initiatives, creating a compensation framework, ensuring efficient payroll processing, and adhering to all legal requirements. The role also requires handling complex HR issues, data collection and analysis, enhancing company culture, and managing compensation and benefits packages.
Needs for the Role
The ideal candidate will have experience in managing fast-growing people teams, strong convictions, good organizational and analytical skills, deep knowledge of legal HR compliance matters in Mexico, and competency in HRIS and payroll systems. Key skills include clear communication, problem-solving, a sense of urgency, adaptability, self-motivation, strategic thinking, and critical thinking.
Benefits
Benefits of working for Baubap include participation in a multinational and ambitious team, flexible and remote working conditions, high independence, competitive vacation days and holiday bonuses, a Christmas bonus, various monthly benefits, health and life insurance, a home office set-up budget, unlimited Kindle book budget, free Baubap Loans, and a competitive salary.
This job offer was originally published on Remotive