SEO Analyst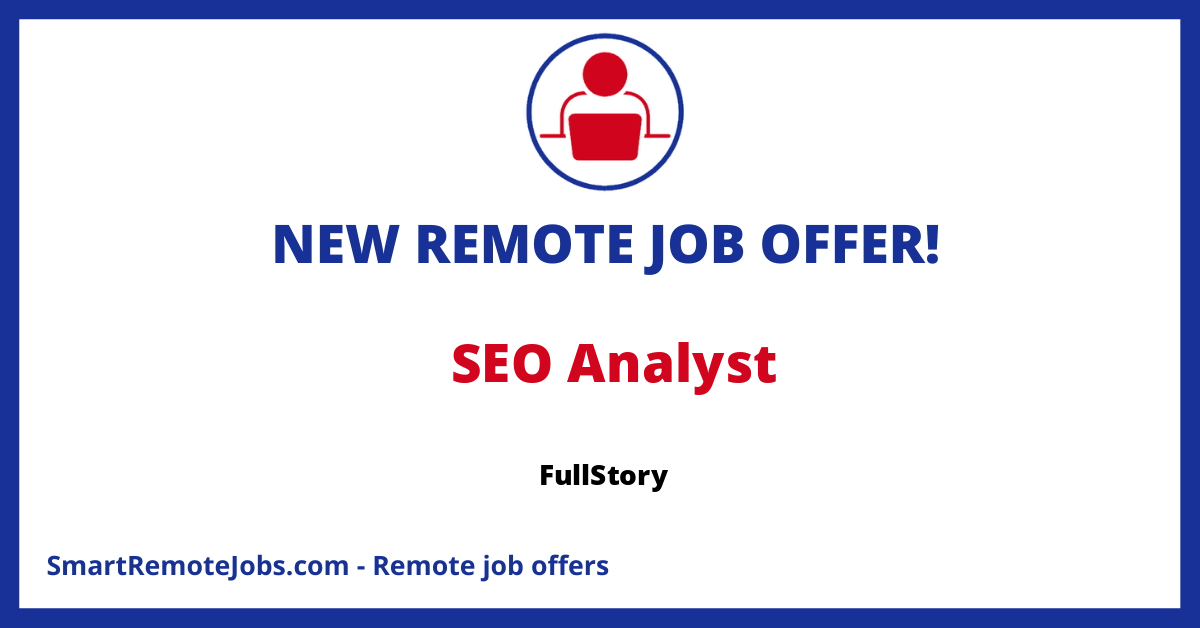 Summary of the Job Posting
This job advertisement is for the SEO Analyst position at FullStory, a company that supports businesses in improving their customer experience across sites and apps. The SEO Analyst would report to the VP of Demand and play a key role in the marketing team by developing strategies to boost organic traffic and site conversion rates. This involves doing keyword research and analysis, on-page SEO, and regular reporting.
Tasks of the SEO Analyst include using various datasets and tools for keyword research and on-page optimization, tracking site ranking factors and keywords, analyzing the site structure, handling technical problems like indexation and duplicate content, and collaborating with the Marketing team to implement SEO recommendations.
The SEO Analyst should ideally have over 2 years of experience in optimizing content to drive organic traffic in a B2B setting, have an understanding of improving SEO elements such as site navigation, title tags and meta descriptions, and have experience with Google applications and 3rd party tools like SEMRush. An analytical mindset and application of problem-solving to improve SEO practices are also important requirements for the role.
After six months, the analyst is expected to have helped Organic efforts deliver 50-60% of their inbound volume. After a year, their optimization of Organic efforts should significantly increase demo requests and conversion rates.
FullStory was founded in 2014 and has since been named to Forbes' List of America's Top Startup Employers, Wealthfront's Career Launching Companies List, and LinkedIn's Top US Startups List. FullStory supports its staff with benefits such as flexible working hours and paid time-off, benefit packages, professional development opportunities, team events, paid parental leave, and a global fertility and family building benefit.
FullStory is an equal opportunity workplace that values diversity and encourages applications from candidates of all backgrounds and lifestyles.
This job offer was originally published on Jobicy