Doximity: Senior Software Engineer, Full Stack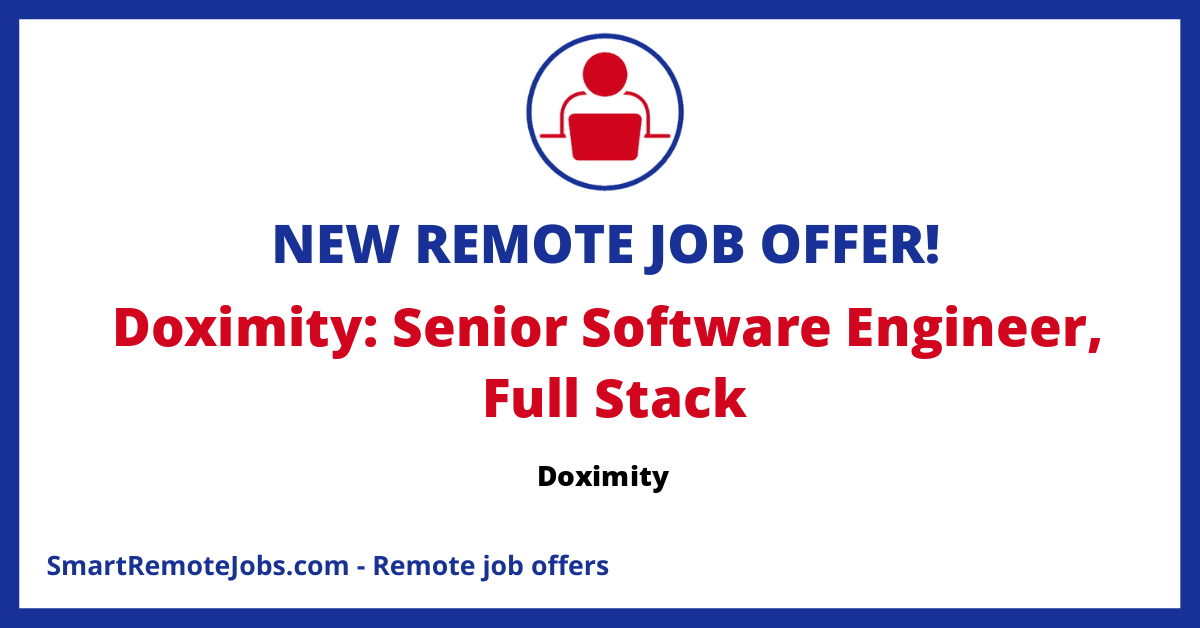 About Doximity
Doximity, the largest network in the U.S. healthcare industry is transforming the sector and is on a mission to aid every doctor in being more productive and providing better care for their patients. With a commitment to building diverse teams with an inclusive culture, Doximity takes on the responsibility of having a direct impact on the healthcare system. The company values employees stretching themselves and thus encourages applications from individuals with unique experiences. This role can be filled either remotely in the United States or at the San Francisco headquarters.
About You
The ideal candidate enjoys leading software engineering projects and prioritises the delivery of high-quality solutions. Passionate about engineering, they should have a deep understanding of object-oriented programming language like Ruby, a web framework like Rails and a modern JavaScript framework like Vue.js. The candidate should be self-motivated and be able to manage themselves.
Role Impact
In this role, expect to lead technical projects, help build distributed systems that put clinical knowledge, secure messaging and professional connections at a doctor's fingertips. There would also be an obligation to secure, cache, and optimise software systems that can handle millions of operations per day.
Compensation and Benefits
The total compensation range for this full-time position is approximately $175,000 - $220,000, including salary and equity. Additional benefits offered by Doximity include medical, dental, vision offerings for you and your family, 401k with a matching program, an employee stock purchase plan, generous time off and paid company trips, and wellness benefits.
Joining Doximity
Joining Doximity means being part of a talented, humble team driven to improve inefficiencies in the U.S. healthcare system. They are committed to fostering an inclusive and diverse work environment. Doximity is an equal opportunity employer, providing opportunities regardless of race, religious creed, color, national origin, ancestry, physical or mental disability, medical condition, genetic information, marital status, sex, gender, gender identity, gender expression, pregnancy, childbirth, breastfeeding, age, sexual orientation, military or veteran status, or any other protected classification.
This job offer was originally published on We Work Remotely