Nascent : Data Engineer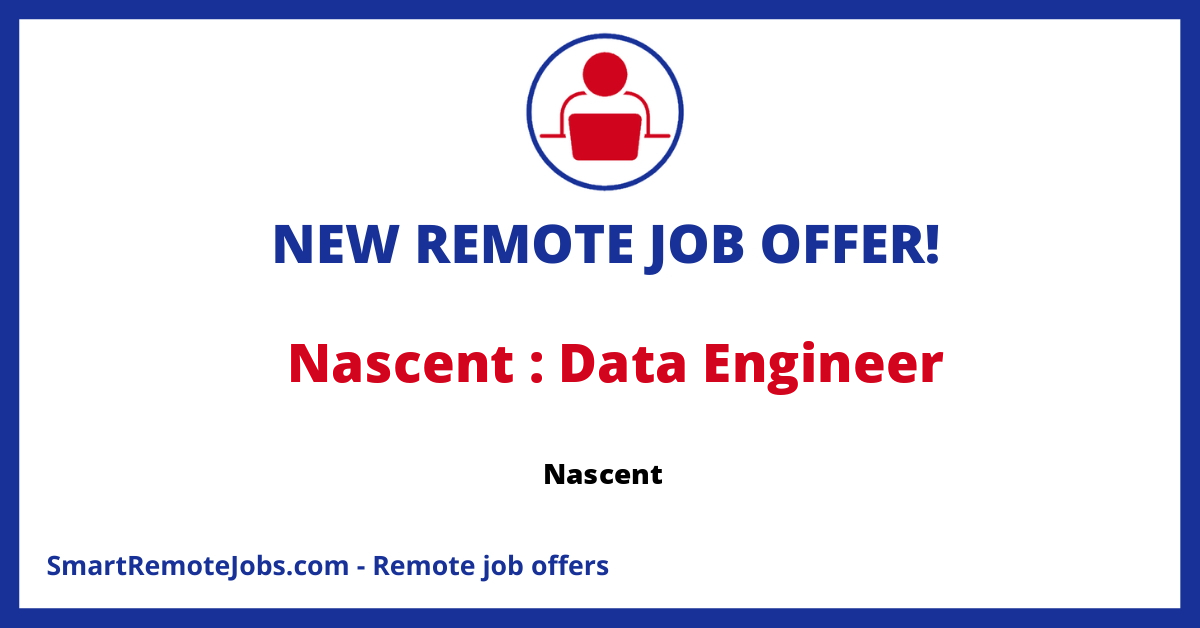 About Nascent
Nascent is a founding team of builders who support early-stage web3 developers creating products for an open financial world. Established in 2020, they have invested in over 50 emerging teams that they believe can instigate significant change and discovery. They also manage a sizable liquid portfolio, making them highly active users within the open financial system.
The Opportunity
Nascent is seeking a Data Engineer who will be vital in the creation and upkeeping of data infrastructure and pipelines across the company's liquid and investing activities. Working underneath the Data Engineering Lead, you'll aid the strategy and execution of data acquisition and help drive both internal and external data projects. The role includes building and optimizing data systems, database models, and ETLs, as well as implementing APIs for data querying and access.
The ideal candidate should be experienced in the design and implementation of data pipelines and APIs, with a strong base in data modeling, database design, and query optimization. They should be passionate about working with large datasets and keen to leverage data for business insights and decision-making support.
Required Experience
Expected qualifications include experience building and managing data pipelines, familiarity with both Python and SQL, and experience with APIs. The candidate should also have experience shipping a working product, be familiar with enterprise data systems and ETL frameworks, and have experience beyond testing.
Our Team & Culture
At Nascent, the team comprises of investors, builders, and creators who work together to achieve more than they would individually. Nascent is a fully distributed team that hosts two retreats per year and encourages team members to meet more frequently for in-person work when possible.
What we offer
Nascent offers a competitive total compensation package heavily skewed towards bonuses. Other benefits include a remote and distributed working environment, comprehensive health benefits, a generous paid parental leave, home office and wellness stipend, retirement plan matching contributions, an open vacation policy, and access to our internal performance coaching, technical experts, and support for continued skills development and growth.
This job offer was originally published on We Work Remotely