Skedda: Senior Full-Stack Software Engineer (Remote)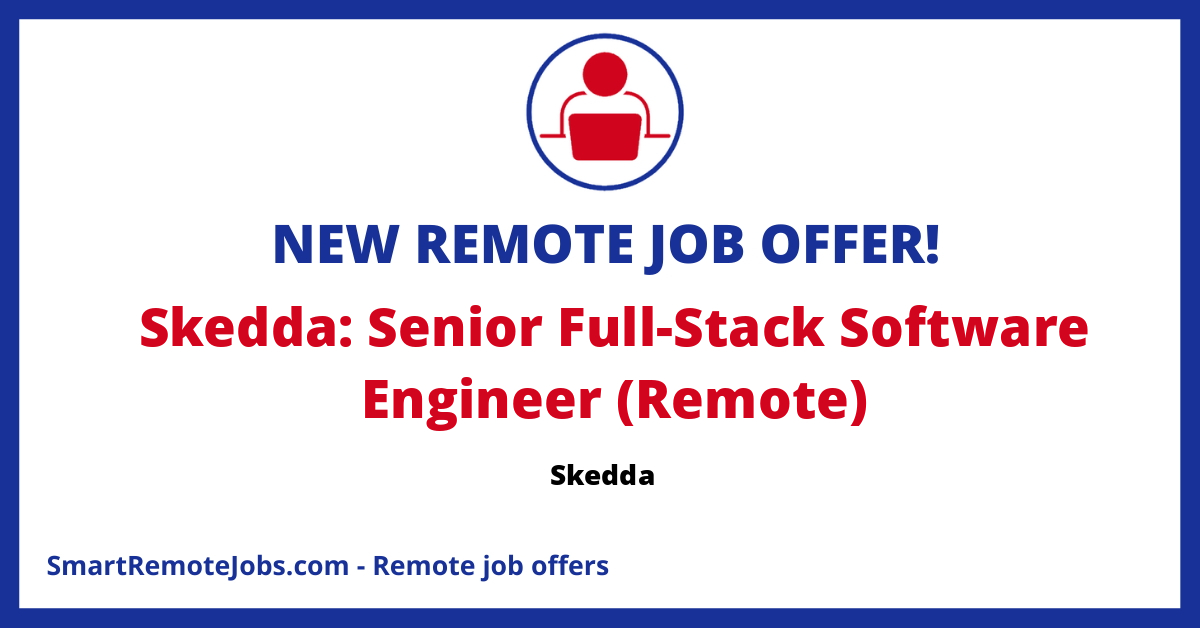 Senior Full-stack Software Engineer Job post at Skedda
This text provides information on an open position for a Senior Full-stack Software Engineer at Skedda, an International SaaS company. The company, based in the USA, is seeking to create new and exciting features at the request of their global fanbase. As a part of a small team, the hired individual will have a sizable impact on the company's work, with their work being seen and used by hundreds of thousands of users worldwide.
The job offers a competitive salary and flexible schedule in a fully-remote team. The company promotes a creative and collaborative work environment, offering a chance to work directly with their Chief Architect and Co-Founder based in Europe. The company also has an organized engineering onboarding process for easy learning, and hardware options for your choosing. Other benefits include the chance to work with the latest platforms, framework, tools, and standards, maintaining a near zero technical debt environment. The requirement to support IE or Safari < 13 is also absent.
The responsibilities of the job include providing senior-level implementation for new features across the full-stack and implementing full test automation. Additionally, the employee will have to own projects from a technical perspective, from conceptualization to launch and solve complex technical challenges. The individual is also expected to research, propose, test, and implement new techniques and technologies, collaborating with other team members on design techniques and coding standards.
Desired skills and experiences include 5+ years of full stack development with C# and .NET/Core, strong experience in front-end JavaScript frameworks and developing Web APIs with SQL skills, TDD and test automation skills. Hands-on experience with Azure Cloud is a plus and so is DevOps experience. In terms of personality, Skedda is looking for candidates that honor their word, love to build intuitive software, fast learners, thrives in small teams, not afraid to ask questions, detail oriented, self-driven individuals and strive for excellence in everything they do.
The web stack of the company includes Azure, ASP.NET (Core) 7.x, Bootstrap 5.x, Ember.js Octane 4.x, Entity Framework 7.x, SQL Server 2022, Azure DevOps, Selenium.
This job offer was originally published on We Work Remotely