People and Culture Manager, Retail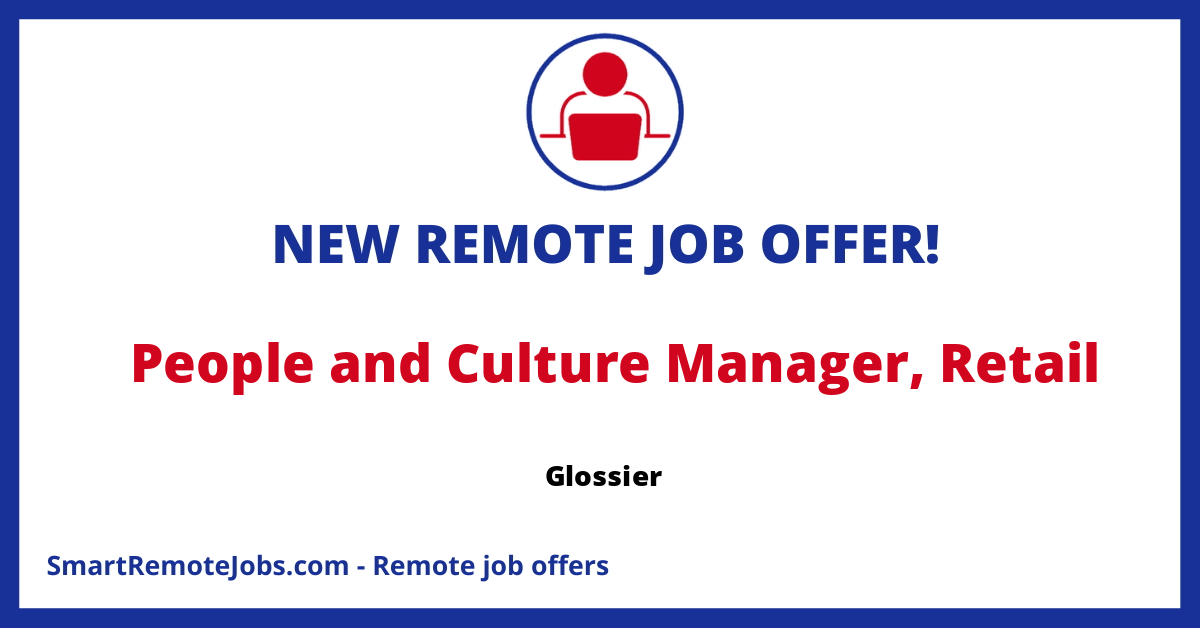 Job Overview
Glossier, a people-first beauty company, is committed to giving everyone a voice through beauty. They are currently looking for their retail People & Culture Managers (PCMs) that help in maintaining their people-first employee experience philosophy. This concept is deeply rooted in authenticity, integrity, inclusion, equity, and empathy. The prospective People & Culture Manager will play a critical role in fostering and maintaining an equitable and inclusive environment while working hand-in-hand with retail Store Directors, corporate Retail, and People teams.
Duties and Expectations
As a PCM, the candidate will be responsible for creating hiring strategies, developing retail HR processes, and supporting store leaders in creating inclusive, welcoming cultures. Serving as an advocate for their employees and maintaining the employee culture of the store. The candidate will also cooperate with multiple stores and will report directly to the Head of People, Retail.
For the first six months, the candidate is expected to model professionalism, align talent priorities with long-term business strategies, provide HR support, and handle employee-related issues efficiently. Initiating connections with local non-profit organizations, managing operational needs like store policies and reporting, and supporting the New Store Opening (NSO) processes are also among the duties.
Qualifications
Applicants need a minimum of 5 years HR experience, with at least 3 years in a managerial capacity. Experience in retail, ideally within beauty, hospitality, or customer services environments is preferred. Professional requirement includes fostering a diverse, inclusive, and collaborative employee culture, handling sensitive employee issues in a considerate manner, and demonstrating ability and experience in program design and implementation.
Prospects must be highly skilled in working in a rapidly growing environment, open-minded, resourceful, excellent in communication, and possess familiarity with federal and state labor laws. Flexible schedule is a requirement as it may entail business travel for about 3 to 5 times a year.
Finally, Glossier emphasizes its policy against discrimination of any form and also requires its newly-hired employees to be fully vaccinated against COVID-19 unless under circumstances that prevent them to do so.
This job offer was originally published on Remotive