BBE Marketing Inc: Partnership Manager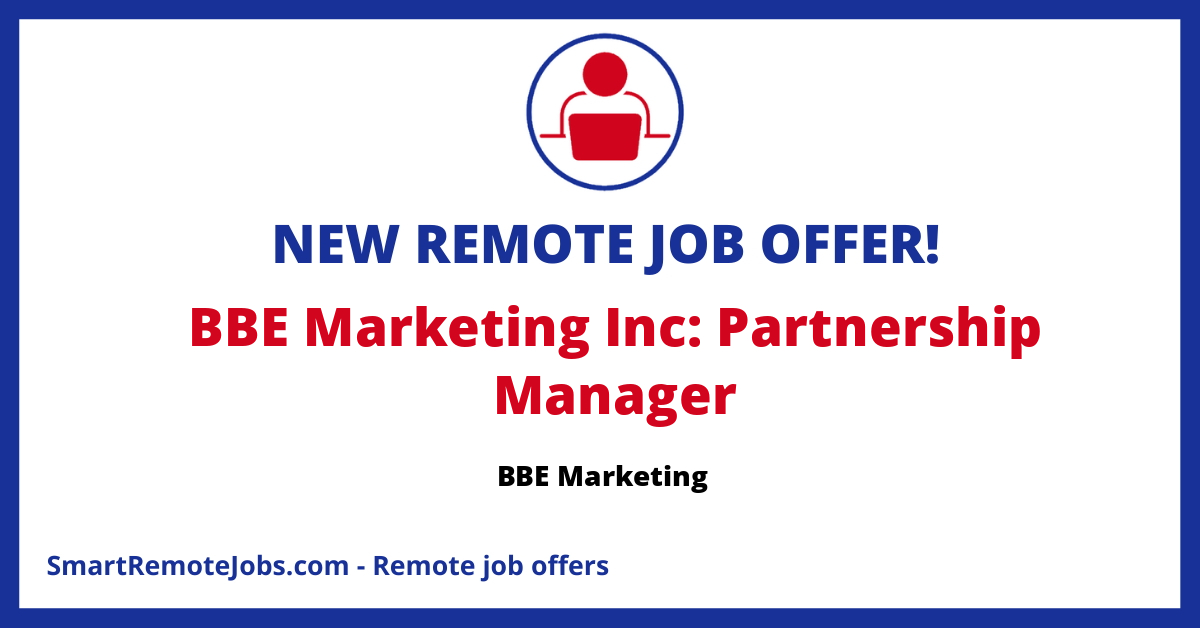 Partnership Manager Job Opening at BBE Marketing
Based in Hurst, TX, BBE Marketing is in search of a Partnership Manager to join their growing team. The key responsibilities of the role include identifying potential partners and onboarding them onto the platform. The ideal candidate will work closely with the research team to expand the partner network and maintain the database. This role requires sharp communication skills to handle a high volume of email correspondence and follow-ups using Hubspot.
With an essential duty of aligning partner acquisition and retention strategies with business objectives, the Partnership Manager will stay up-to-date with industry trends. They will need to understand market dynamics to identify promising partners while also keeping track of partnership metrics. This information will be crucial to optimize the partnership strategies and achieve the company goals.
The requirements for this position include a minimum of 3 years of experience in partnership management or business development. The candidate should demonstrate strong organizational skills with the ability to manage a high volume of email correspondences and follow-ups. Written and verbal communication skills are paramount, along with the ability to work independently and in a team. Sales and persuasive writing skills are a plus to negotiate beneficial partnerships. Proficiency in Hubspot or similar CRM software is compulsory and knowledge of data analytics and metrics for making data-driven decisions is highly desirable. Fluency in Spanish is a bonus.
BBE Marketing specializes in providing products and services to businesses for connecting with celebrities and influencers. The ideal applicant will be shortlisted and interviewed for detailed responses based on their past experiences. Visit their website or weworkremotely.com to apply for this remote job.
This job offer was originally published on Jobicy