HR Manager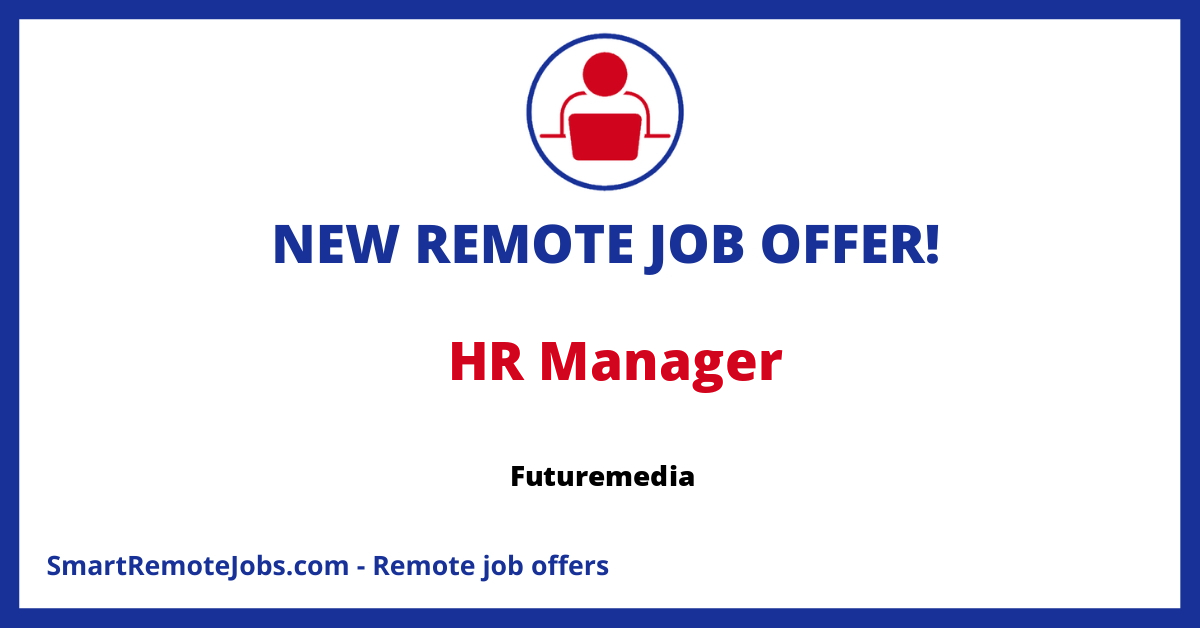 About Futuremedia
Futuremedia is a reputable digital agency also recognized as a pioneering startup accelerator. It has an established history of creating and scaling potent SaaS products and services which cater to millions globally. The company blends innovation with a tradition of excellence and is the perfect place for individuals who wish to shape industries with ground-breaking SaaS solutions.
Job Responsibilities
The successful candidate for the HR Manager role at Futuremedia would be required to collaborate with senior leaders and department heads to understand business objectives and to devise HR strategies that accentuate organizational goals. They will also act as the primary point of contact for matters relating to employee relations, offering insights on performance management, conflict resolution, disciplinary actions, and investigations.
In addition, the HR Manager will work closely with hiring managers to identify staffing requirements, create job descriptions, and implement effectual recruitment strategies. They are also expected to reinforce performance management processes including goal setting, performance appraisals, and feedback mechanisms. The role also dwells on building career paths, creating competency levels, personal development plans, onboarding/offboarding processes, performance evaluation process, and 1-to-1 approach.
Requirements
The minimum requirement for this role is a total experience of 5+ years in the HR field, with at least 3+ years in a strategic HR business partner/manager role within the Tech or SaaS industry. The candidate must have a successful track record of implementing HR processes, managing employees' performance, and change management.
Benefits
Futuremedia offers the opportunity to work on high-profile projects with substantial budgets that attract millions of visitors each month. The company offers competitive salary packages, flexible working hours, a fully remote work arrangement. Other benefits include a stress-free, drama-free working environment and company-sponsored upskilling opportunities.
This job offer was originally published on Remotive