People Operations Lead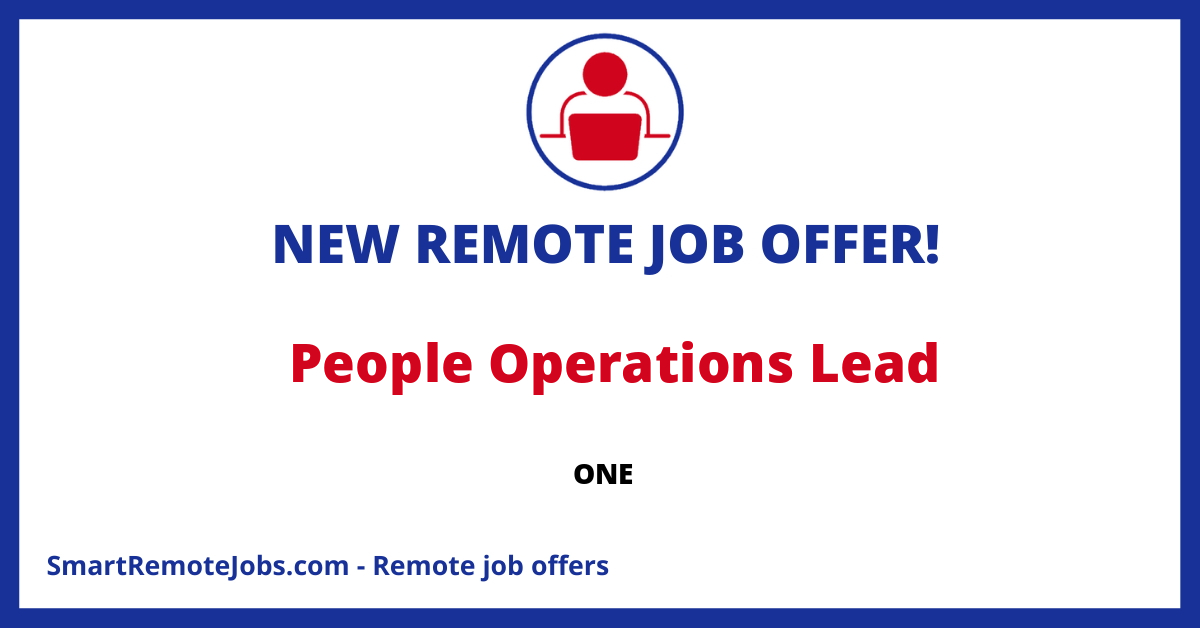 About ONE
ONE aims to facilitate healthier financial living by crafting simple solutions that enable customers to save, spend, and grow their money in one place. A large number of Americans cannot access credit or build savings and wealth, resorting to numerous disconnected applications to handle their finances. This means that nearly 25% of the U.S. adult population is either unbanked or underbanked.
Uniquely, ONE is backed by preeminent fintech investor, Ribbit and the global retail giant, Walmart. Despite retaining the pace and independence of a startup, ONE employs a rapidly expanding group of world-class talent. The timing could not be more perfect for building a business that promotes healthier financial lifestyles.
Role of the People Operations Lead
The People Operations Lead will be chiefly in charge of managing the programs and processes that define employee experiences from hiring to retirement. This role covers the full breadth of People Operations, overseeing lifecycle components, auditing, compliance, stock administration and offering operational support. The goal is to systemise, harmonise, and prepare for expansion, while ensuring efficient execution.
The role also oversees technological aspects, delegating to a People technology and systems team that builds and maintains tools across the talent spectrum. It also involves handling all aspects of benefits, including health insurance, 401(k), leaves of absence, etc. Additionally, this position plays a crucial part in the People team's analytics suite by collecting data, feedback, and reviewing efficiency of various People programs.
Qualifications
Aspiring candidates should have at least 10 years' experience in People Operations, have experienced an IPO or a similar significant event such as M&A, and have managed teams and functional areas in the past. Analytical skills, creativity, attention to detail, experience in high-volume, fast-paced environments, and the ability to work with different people across ONE are all necessary. Candidates must also have experience working with budgets, undertaking data analysis, and establishing dashboards.
Diversity & Inclusion
ONE values a diverse team, which is why they do not discriminate based on race, age, marital status, gender, sexual orientation, religion, national origin, veteran or disability status. At ONE, multiple perspectives and individual experiences are necessary for building technology and products that cater to a diverse clientele and solve real-world problems.
This job offer was originally published on Remotive