Bonfire: Account Executive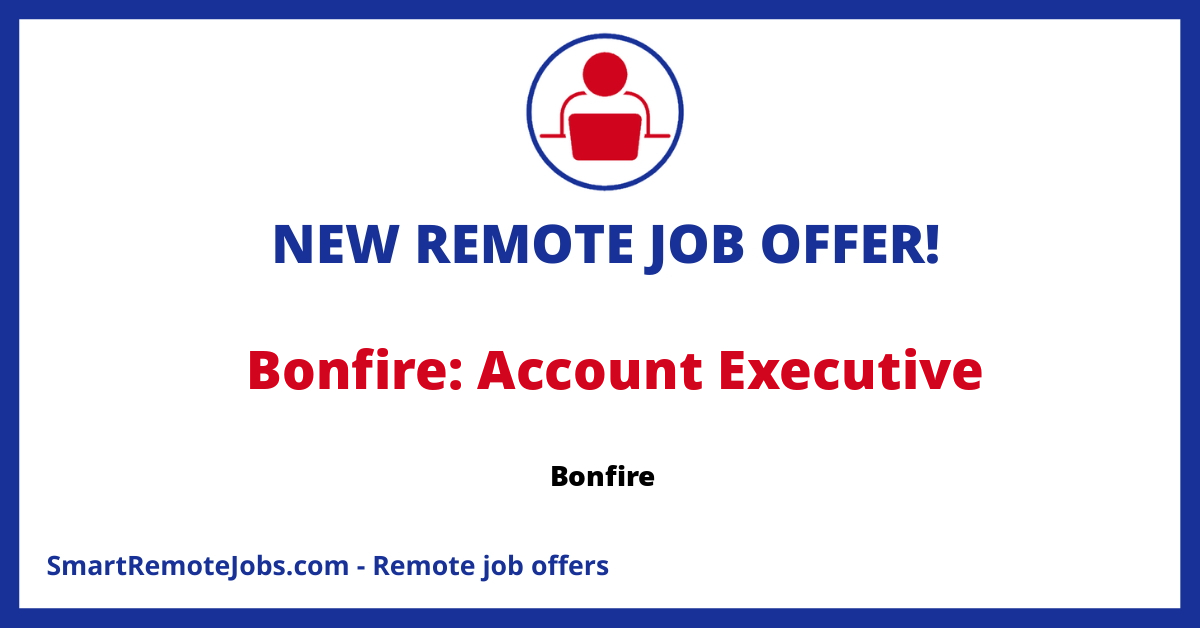 About Bonfire:
Bonfire is a free online platform transforming the way people buy and sell high-quality custom apparel. It has helped thousands raise money for causes those they care about and serves as a premiere custom merchandise platform for world top creators. Bonfire believes in strengthening communities aiming to create a kinder world.
The New Role:
The company is seeking an Account Executive for its Sales Team. The person in this role will be responsible for prospecting, evaluating, and acquiring new business opportunities to align with Bonfire's revenue goals. This is a quota-carrying role that involves direct communication with clients and prospects. Moreover, a successful first experience on their platform will also be ensured by the new hire.
Essential Responsibilities:
The new Account Executive will be tasked with responsibilities such as hitting quarterly new business quotas, managing the sales cycle from potential client to deal closing, leveraging modern sales strategies such as video messaging and social selling, and consistently meeting daily/weekly sales activity metrics. They will also be responsible for managing all tasks in Bonfire's CRM (Hubspot) associated with closing new business.
Qualifications:
Candidates must be high school graduates, self-starters with a passion for sales, technologically savvy, have good working knowledge of Google business tools and Microsoft Office programs. Additional desired qualifications include familiarity with Hubspot CRM, the apparel fundraising or nonprofit/creator industries, superior organization, lifelong learners, and those with a growth mindset and adaptable.
Working at Bonfire:
Bonfire offers competitive compensation, great benefits including Medical, Dental, Vision, and 401K, a remote work environment with tech setup right for it, year-round swag giveaways, unlimited PTO, a positive collaborative and dynamic team environment, and the chance to help build a kinder world.
Candidates interested in applying can do so at: https://weworkremotely.com/remote-jobs/bonfire-account-executive-1
This job offer was originally published on Jobicy