Froonze: Senior Full Stack Engineer (Ruby on Rails + Vue.js)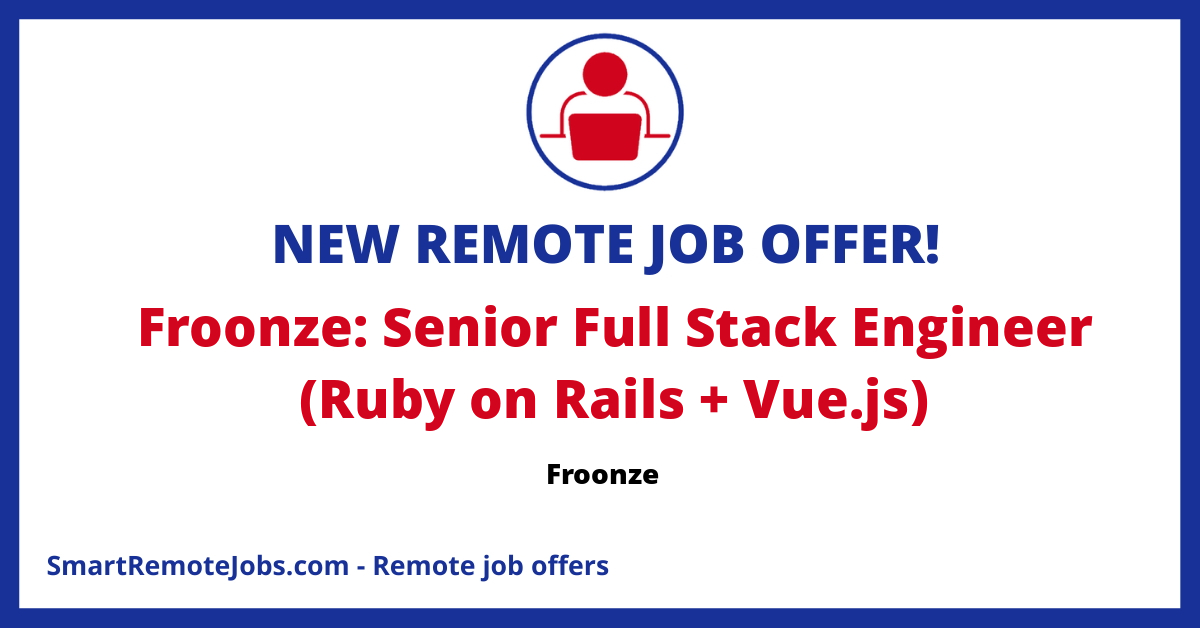 About Froonze
Froonze is a dynamic team of three based in Vietnam who decided to design a Shopify app for a specific niche. Over the span of a year, the team was able to dominate their chosen market, attracting more than 3,000 merchants to their app. Having experienced considerable personal growth, the team is bracing to step into one of the largest market niches with an aim to dominate it over the next few years.
The Job Role
Froonze is currently looking for a talented senior full stack developer. The prospective candidate will play a pivotal role in maintaining the existing app while also assisting in the development of a new one. The role involves creating significant modules from scratch and addressing an array of interesting challenges. The position also offers ample opportunities for personal growth and inputs in deciding the company's future trajectory.
Who is Froonze looking for?
The ideal candidate would be someone who is efficient in working both on the front and back end, with a good understanding of Ruby on Rails + Vue.js. Adequate knowledge of ElasticSearch, AWS, and various deployment tools would be a plus. The candidate should be detail-oriented, eager to learn and must have experience working on several interesting, complex projects. Good proficiency in English and comfort with working in sync with the Vietnam timezone (GMT +7) are vital. The monthly salary range is between $3000 - $4000.
Application Process
To apply for this role, individuals can visit: Froonze's job application page.
This job offer was originally published on We Work Remotely