Director/VP People (f/m/x)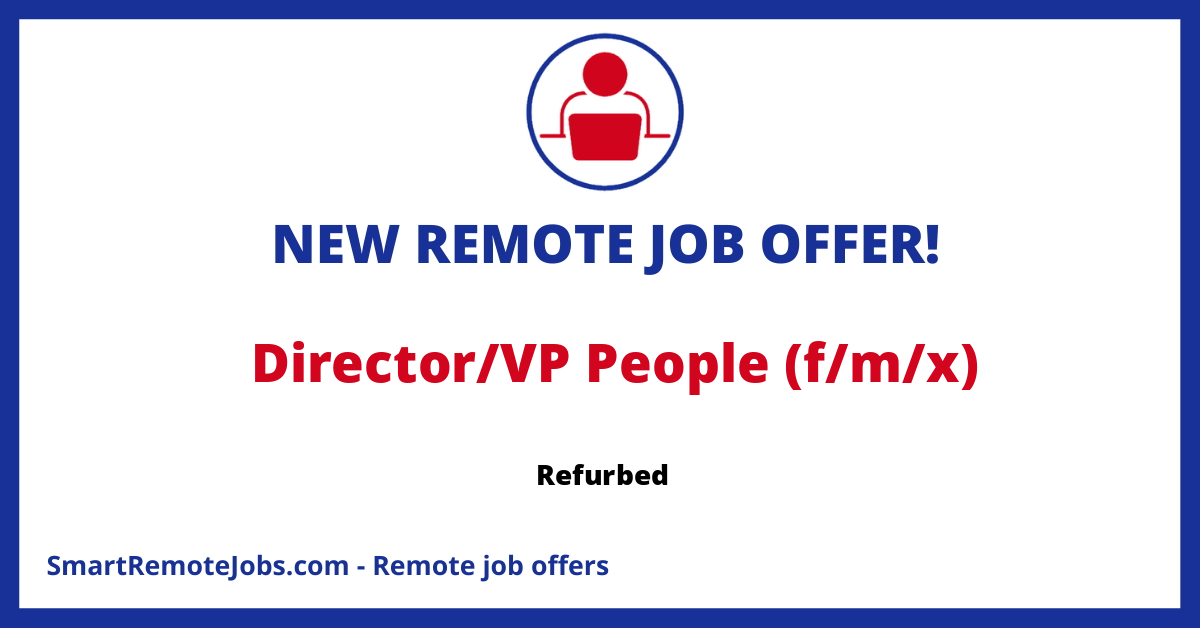 Job Opportunity for Director/VP People
Refurbed, Europe's fastest growing marketplace for refurbished products, is on the lookout for a passionate Director/VP People to lead its People Team. The organization, which has demonstrated a strong commitment to sustainability by saving over 100,000,000 kg of CO2 and planting 3.5 million trees since 2017, is eager to further its goal of sustainable consumption with the help of a talented new team member.
What Will You Do?
If selected, you would be tasked with designing and establishing top-tier People Strategy. Acting as a support and partner to the key Leadership Team for People and Culture related topics would be a critical part of your role. Your responsibilities would also include advising, guiding, and supporting key stakeholders on a variety of strategic people topics.
Who Are We Looking For?
The ideal candidate would have experience with HR, especially in a remote tech environment. They should be adept at designing and executing a global people strategy. Key abilities would include balancing competing needs, generating new solutions for people and recruitment challenges, and building a performance-oriented culture. Those with a "Making things possible" attitude would be well-suited for the role.
What Makes Us Stand Out
We believe in making decisions based on facts rather than hierarchy. We embrace feedback, innovative ideas, and knowledge sharing across the company. We provide opportunities for unlimited trainings through LinkedIn learning and private sessions with Likeminded experts for personal growth and mental health. Additionally, we offer workplace flexibility and a modern, sustainable office environment in Vienna that's dog-friendly and equipped with complimentary fruit, coffee, and drinks. Learn more about our work culture and values at https://careers.refurbed.com/.
}
This job offer was originally published on Remotive