Lemon.io: Full-stack Developer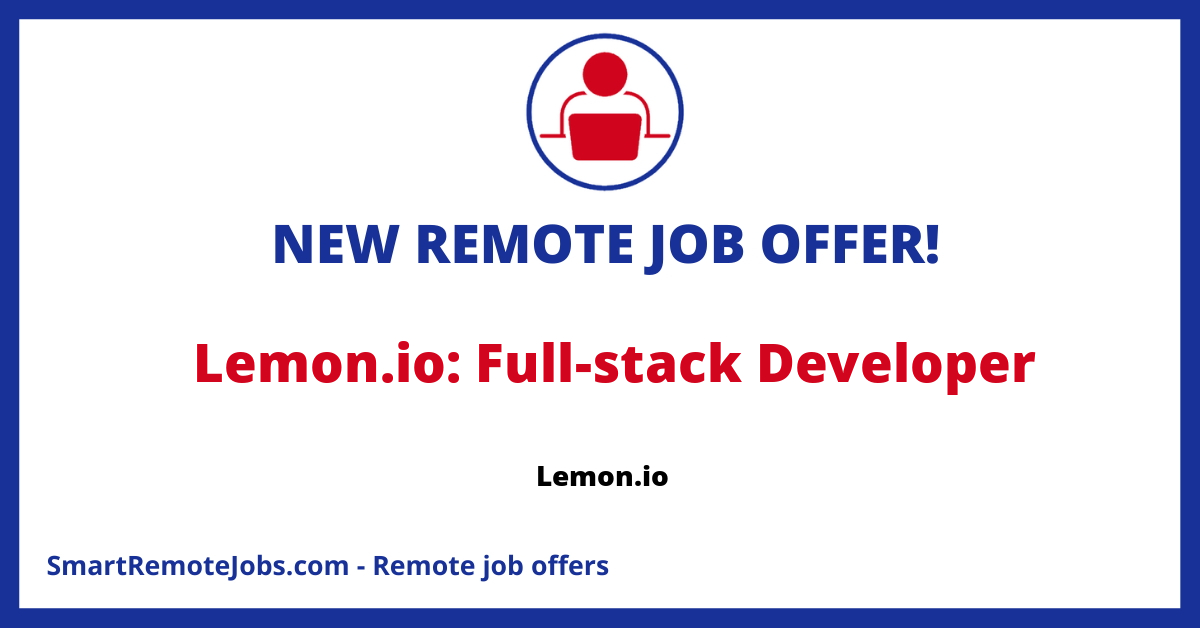 Lemon.io - Your Place for a Better Remote Job
Lemon.io offers a unique opportunity for skilled senior software developers seeking better compensation, career growth, and the flexibility of remote work. The platform connects developers with hand-picked startups in the U.S and Europe.
Experience minimum micromanagement as you work in an environment that respects your time. Developers earn $5k - $9k monthly depending on their skill and experience and communicate directly with clients, most of whom have technical backgrounds. Lemon.io supports its workers from the time they apply and through the entire duration of cooperation. Hunting for clients or negotiating rates is a thing of the past, leaving developers to focus on their core deliverables as the platform handles the business side of things. Lemon.io prides itself on manually finding the best project according to your skills and preferences.
Developers also get to participate in a fast-paced startup environment and join a global community of top developers. The platform organizes bi-monthly online events that members can join in as a member or speaker. Developers can also find updates on Lemon.io events by following the company on LinkedIn.
Besides its marketplace role, Lemon.io collaborates with other companies through staff augmentation.
For developers looking to join, the requirements include; 4+ years of software development experience, 3+ years of experience with React.js, 3+ years of experience with one of the following back-end technologies: Python (Django), Ruby, or .NET among others. Suitable candidates who are fluent in English and have good organizational skills are invited to apply.
More Opportunities at Lemon.io
Lemon.io offers more opportunities for Senior Full-Stack Developers with commercial experience in Node.js, PHP, React Native, Ruby on Rails. Significant projects await developers with a track record that matches the project's requirements. The application process includes multiple stages, including a video ask, screening call, and a technical interview. However, please note that due to the overwhelming number of applications, only suitable candidates will be contacted for an interview. Lemon.io requests that applicants submit their CVs in English.
This job offer was originally published on We Work Remotely