SEO Sherpa: SEO Consultant and Sales Representative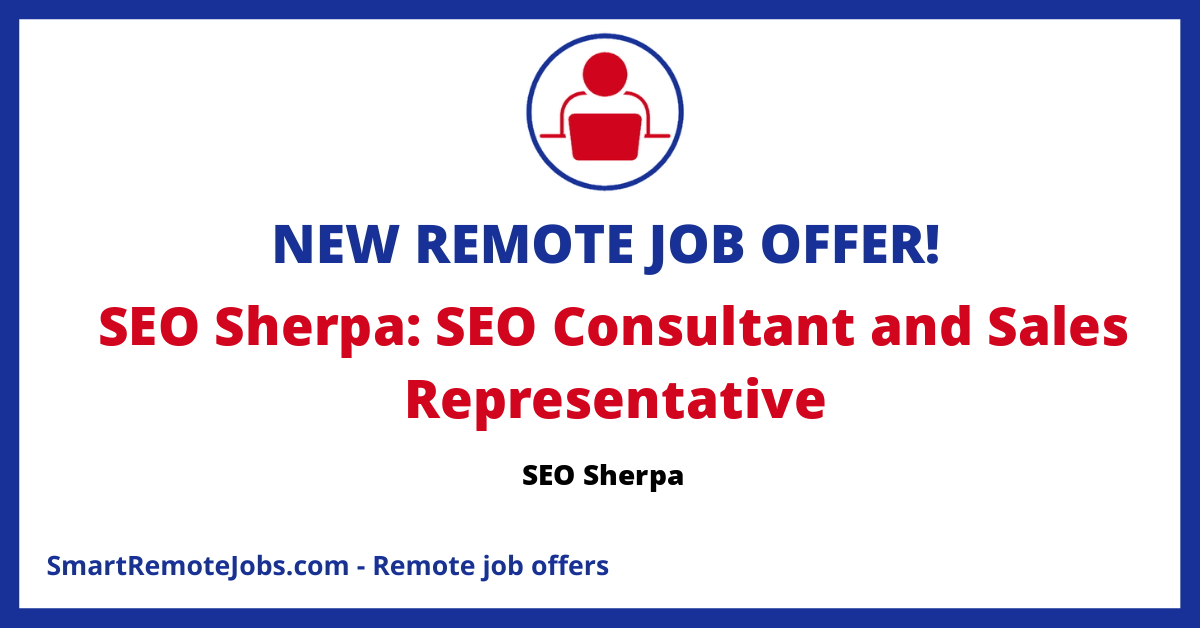 About SEO Sherpa and the Role
SEO Sherpa, a digital marketing company based in Dubai, is looking to hire a MVP SEO Consultant who is versed in SEO and PPC to join their sales team. The successful candidate will be the primary point of contact for new sales inquiries, leading them from warm leads to closed deals. Additionally, the role entails taking potential clients through SEO Sherpa's process in easy-to-understand terms, after which the employee will be tasked with diagnosing the client's SEO issues and opportunities, auditing their site and market, and eventually developing comprehensive SEO strategies that deliver on the client's goals.
Responsibilities & Required Skills
The successful candidate will be managing numerous inbound leads weekly, taking each one from initial contact to discovery calls, then proceeding on to strategy walkthroughs and client onboarding. The role calls for a candidate with strong expertise in SEO auditing, strategy development, telesales, negotiation, and sales administration. Other key functions of the role including pitch presentation and serving as a liaison between the sales and operational teams.
The ideal candidate will have advanced knowledge in SEO and PPP, and strong sales skills. Existing SEO/PPC experience is a requirement, as is a background in sales, especially in digital marketing. The candidate should be capable of communicating highly technical concepts to a diverse audience and establishing immediate trust with clients and team members.
Benefits & How to Apply
The company offers a base salary with an uncapped commission, opportunities to work with a skilled team, unlimited paid time off for personal, sick, and wellness days, transparency in business metrics and data, profit-sharing among team members, professional training, and team retreats. To apply, interested candidates can visit SEO Sherpa's job listing on We Work Remotely website.
This job offer was originally published on Jobicy