QUALIGROWTH LLC: Social Media Manager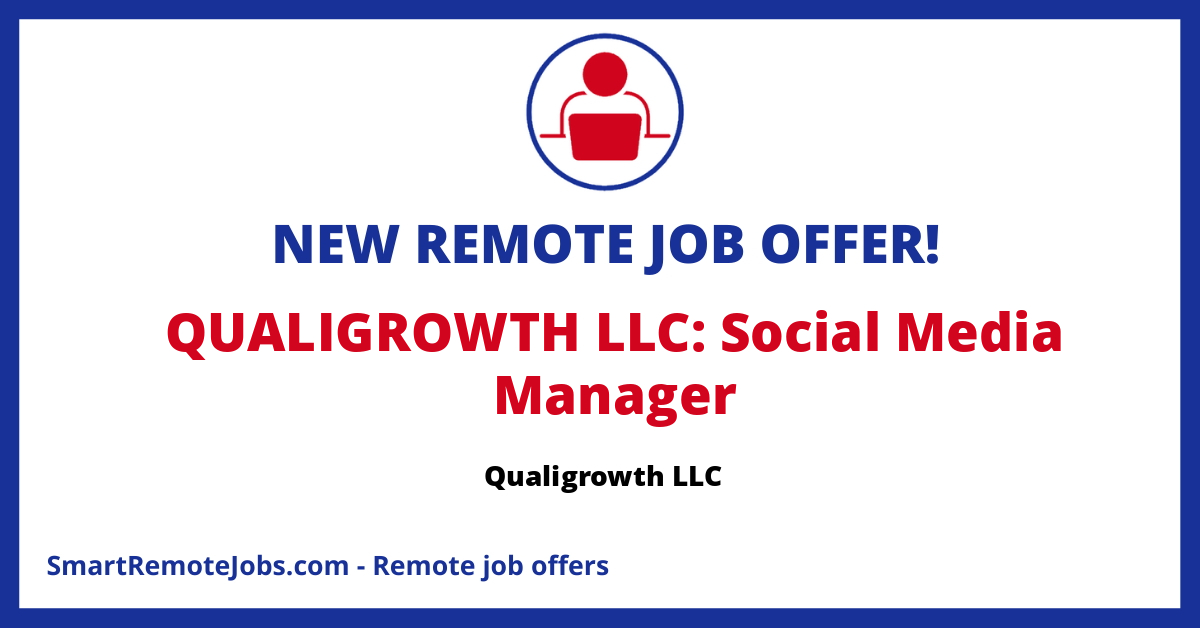 Job Overview
Qualigrowth is looking to hire a Social Media Manager with a focus on TikTok. Ideally, the candidate would be a highly motivated individual with a strong marketing background and a passion for social media. This person would be tasked with developing and executing growth strategies for Qualigrowth's influencer clients.
Key Responsibilities
The role involves diving deep into TikTok trends to uncover opportunities for clients, crafting creative content strategies in collaboration with influencers, and conducting quality checks on content. A successful candidate will also be able to work collaboratively with a team of specialists, communicate effectively with clients, and have a good understanding of TikTok and other social media algorithms.
Requirements
Ideal candidates should have creativity and a passion for TikTok and social media, professionalism, and excellent written and spoken English. They should also have strong communication and client-facing skills, background in marketing or film making, and a demonstrated commitment loyalty. Proficiency in using TikTok for private use, an ability to work both independently and as part of a team, and enthusiasm for staying updated with social media and TikTok algorithm changes are also highly desirable. Knowledge of Spanish and Portuguese is a plus.
Application process
Applicants should include a cover letter highlighting their experience and fit for the position. They should also write 'I WANT TO BE YOUR SMM' in the subject line to demonstrate attention to detail and send their application to jobs@qualigrowth.com. The position can be applied for through: https://weworkremotely.com/remote-jobs/qualigrowth-llc-social-media-manager
This job offer was originally published on Jobicy