Human Resources Generalist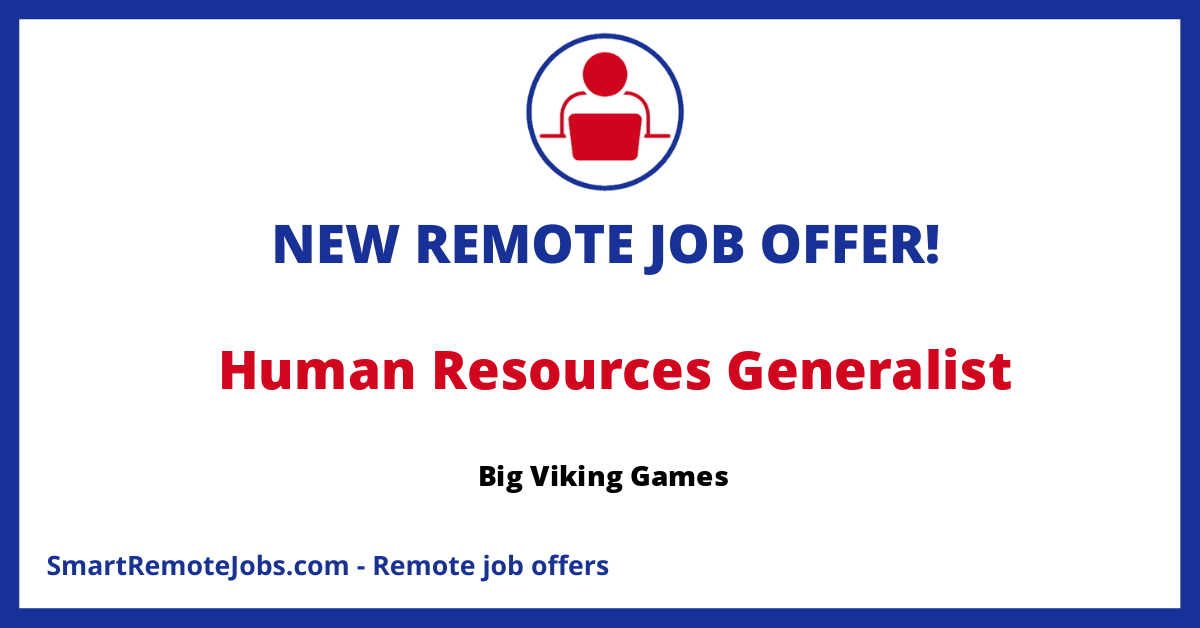 About the Role and Big Viking Games:
The HR Generalist role at Big Viking Games and its sister organization is of great significance, owing to the companies' culture-centric and collaborative approach. The organizations are devoted to nurturing an inclusive and congenial community for their teams, fans, and users. The HR Generalist will essentially be an experienced hand in people management, strategizing for future growth, and improving HR practice within the organizations. Both sister establishments operate in the high-tech industry, working on games and next-generation mobile app development. They are looking for a people-centric strategic leader to enhance the potential of their passionate and diverse teams.
The Nitty Gritty:
The organizations are seeking a Human Resources Generalist who will handle a comprehensive range of Human Resources responsibilities for both organizations. This includes everything from recruitment to benefits, culture and engagement, talent management, and even HR administration like managing vendor relationships, administering compensation structure and benefits, managing employee records, HR reporting, and training.
Requirements:
The candidate must have at least 2 years of generalist HR experience and experience in establishing a department from scratch. An excellent communicator with a strong business focus, who is familiar with Google Workspace, Humi HRIS systems, performance management, and has knowledge of relevant legislation. Candidates with CHRP designation, startup or tech industry experience, and a passion for games will be preferred.
Benefits:
The offered benefits include health, dental, vision benefits, generous paid time off, competitive salaries, vikoins, stock options, group RRSP, and a 100% remote work environment.
The hiring process at Big Viking Games is inclusive, providing necessary accommodations to people with disabilities. Candidates interested in the opportunity need to send their resume, cover letter, and portfolio link.
This job offer was originally published on Remotive