Aha!: Sr. Front End Engineer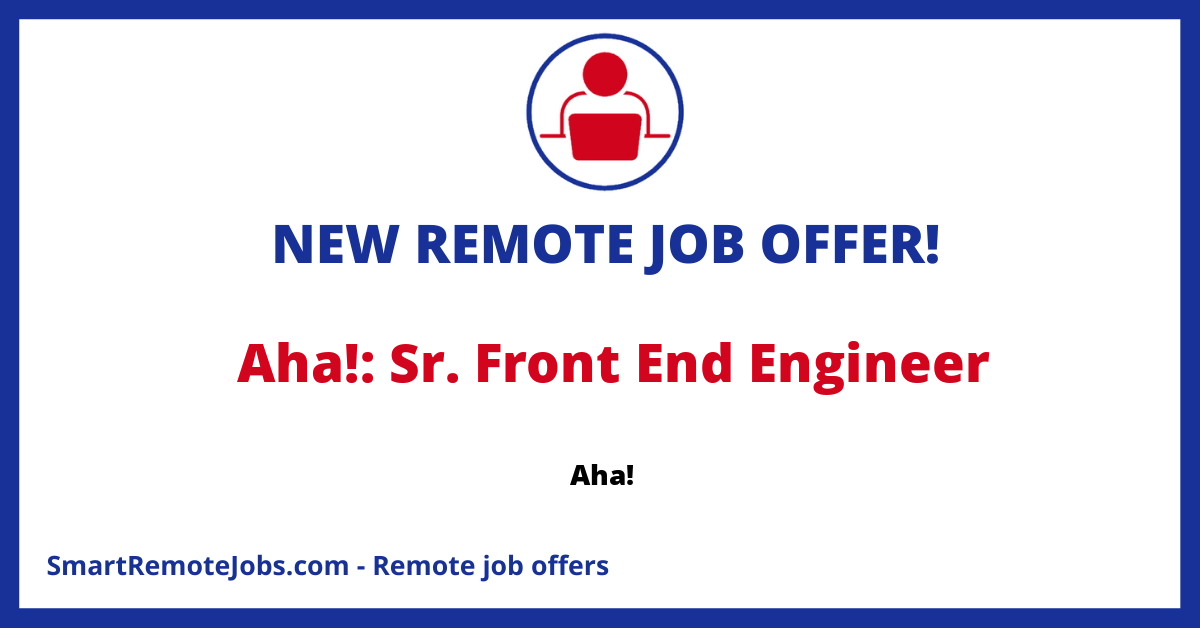 About Aha!
Headquartered in the United States, Aha! provides the world's top product development tools – Aha! Roadmaps, Aha! Ideas, Aha! Notebooks, and Aha! Develop, used by over 700,000 builders. The company prides itself on being different – it is self-funded, profitable and operates remotely. Its business ethos and work culture have earned it a reputation as one of the best fully remote companies to work for. The company supports the Bootstrap Movement and through its Aha! Cares initiative, it has donated over $1M to those in need.
Team and Technology
Aha! has a highly productive, fully remote engineering team. They move quickly, value product over process, share knowledge freely, and strive for growth. Their web application is a Ruby on Rails single-instance, multi-tenant monolith supported by Postgres, Redis, and memcached. They use React for rich client-side experiences. Advanced planning and collaboration are implemented in Aha! Roadmaps with Aha! Develop built for software engineers and their teams.
Job Role and Benefits
Seeking a Senior Front End Engineer who is kind, problem-solving, and eager to learn. Previous experience working on a cloud-based product is desirable. Engineers at Aha! work across the full stack and will touch each layer of the MVC. The company offers various benefits like profit sharing, medical, dental and vision plans, paid time off, and third-party education along with paid time off for learning.
This job offer was originally published on We Work Remotely