Policylead: Laravel Fullstack Developer (m/w/d)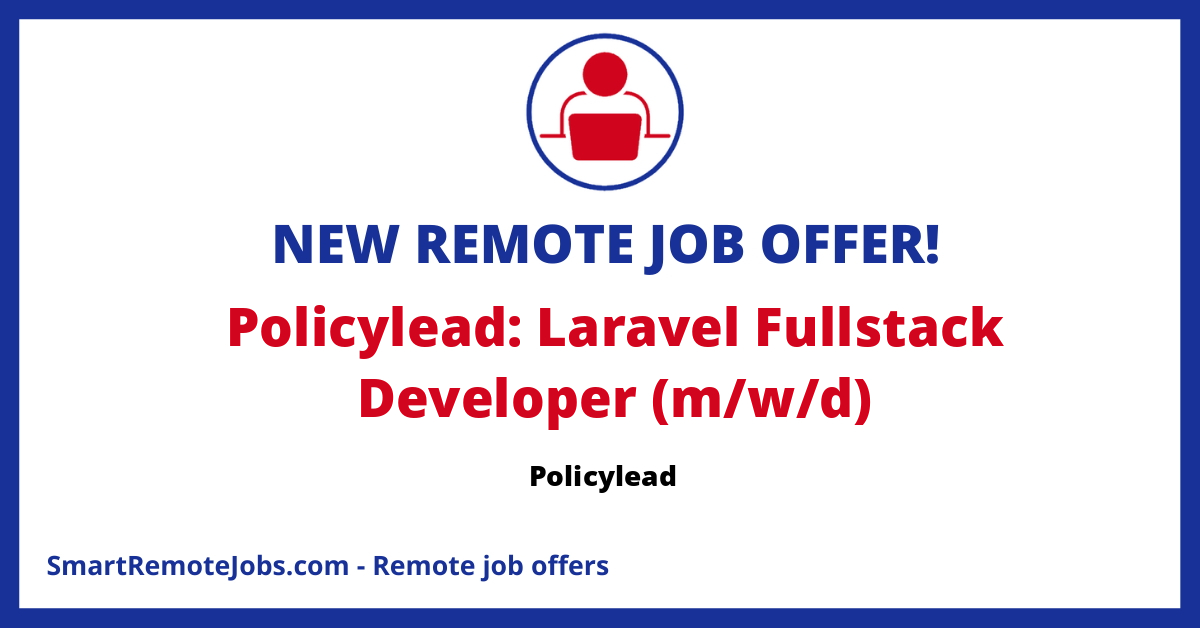 About Policylead
Policylead is a business-to-business (B2B) software and intelligence company based in Berlin. Their primary function is to provide a digital monitoring platform for the world of politics and public affairs. The objective is to accelerate the daily news monitoring of interest groups, companies, and Non-Governmental Organizations (NGOs). Policylead's services involve tracking stakeholder activities and legislative initiatives on a round-the-clock basis.
Company Responsibilities
The company is looking for a developer who can enhance both the backend and the frontend of their search engine and monitoring system. The ideal candidate should be ready to partake in the company's routine maintenance activities, ensuring the satisfaction of their 300 B2B clients. The roles further reach into the daily operations of managing projects with other developers, product managers, and designers. The role also comes with the flexibility of working remotely for at least three days a week.
Skills
The company requires a developer with Fullstack skills for maintaining and developing a Laravel app. The candidate should possess coding and database skills in PHP and MySQL, and knowledge about Laravel and Solr frameworks. Frontend skills requirement include Bootstrap, Vue.js, and JavaScript knowledge, while advanced regex skills are also desired.
Benefits
Policylead offers a permanent, full-time job contract with good payment. The job offers a great learning environment with experienced developers and a supportive Chief Technology Officer (CTO). The work-place is based in Berlin but also facilitates relocation. The company also allows for remote working up to three days per week.
Application
Interested individuals can apply for this opportunity at Policylead's official job post on 'We Work Remotely' website.
This job offer was originally published on We Work Remotely