OnTheGoSystems: Senior RoR/React Developer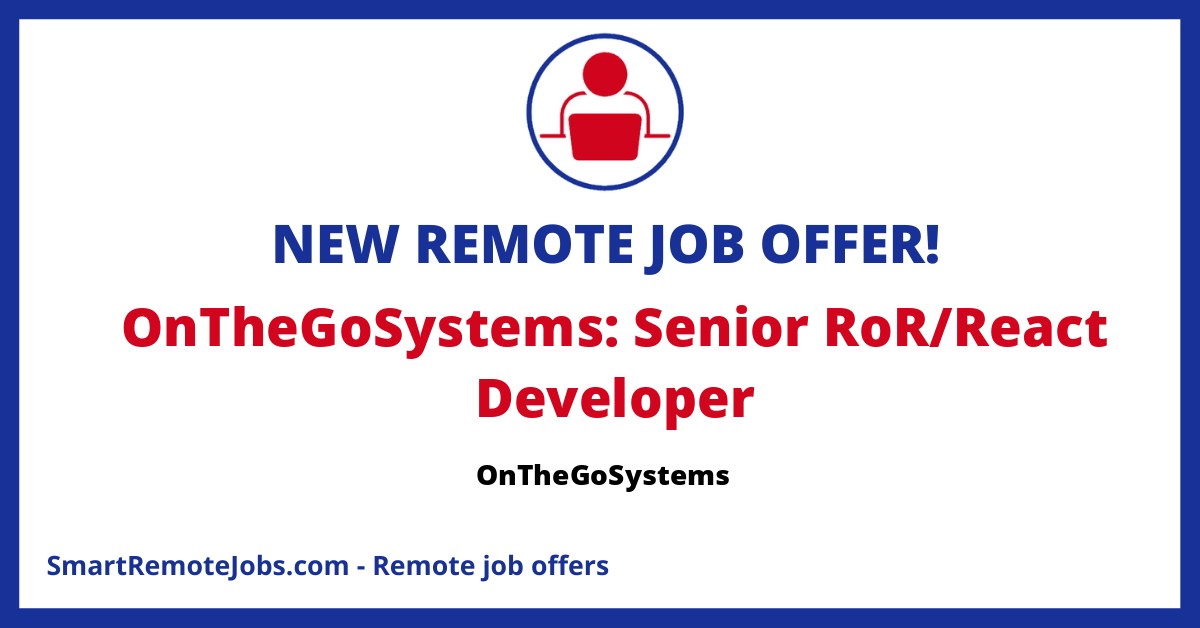 About the Company
OnTheGoSystems, a fully remote company, is seeking an experienced software engineer captivated by the challenge of building digital products. The opportunity allows you to work in a flexible and challenging remote environment, collaborating with competent peers to solve intriguing problems.
Required Skills
The company is looking for a RoR/React developer with proficiency in Ruby on Rails and extensive experience designing and implementing complex React applications. Knowledge of a design system, Git for version control, AWS, extensive experience with MySQL database and CI/CD tools like GitLab or Jenkins is also a requirement.
The Ideal Candidate
OnTheGoSystems is looking for a proactive, challenge-driven individual with a sense of ownership and accountability for their work. The candidate should be open to feedback and collaboration to unearth the most exceptional solutions. A smart, curious mind interested in exploring new tools and solutions, particularly as AI continues to advance the software development industry, is preferred. A dedication to and enthusiasm for work is also fundamental.
Job Responsibilities
In this role, developers partake in software architecture, implementation, maintenance, and test automation. At times, you may develop completely new features, optimize systems for performance, usability, and scalability. Each saved millisecond results in considerable savings in infrastructure costs.
What the Company Offers
The position is 100% remote, full-time with paid public holidays, vacation, and sick leave. Unique to OnTheGoSystems is the provision for paid sabbatical, signaling a history of staff retention. You will be part of a brilliant, self-driven team and have extensive opportunities for career progression while working with global team members.
How to Apply
For interested candidates, apply through: https://weworkremotely.com/remote-jobs/onthegosystems-senior-ror-react-developer
This job offer was originally published on We Work Remotely