Talent Operations Coordinator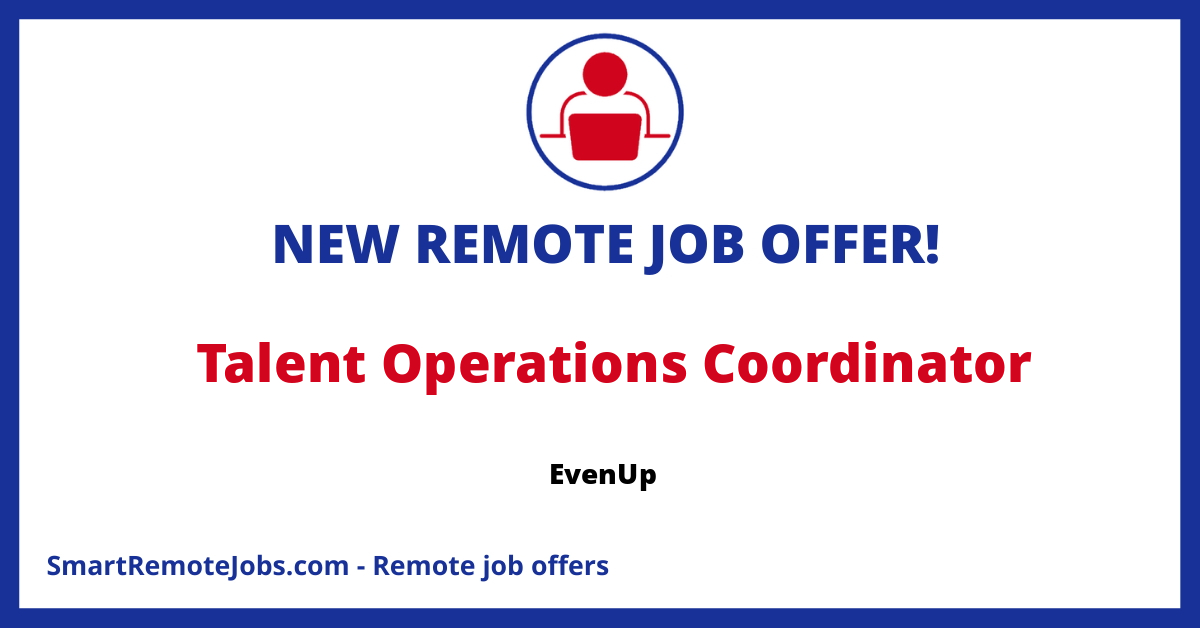 About EvenUp
EvenUp is an AI startup committed to ensuring injury victims acquire full value for their claims. By addressing this initiative, they aim to expand the over $100 billion annually awarded to victims. The company stands for justice, especially for those less fortunate or from underrepresented backgrounds, to help them rise above their diverse socioeconomic strata and the quality of their legal representation.
Operations and Scope
EvenUp runs a comprehensive operation that covers various types of injury cases such as police brutality, child abuse, wildfires, and motor vehicle accidents. Their machine learning software streamlines case evaluation for attorneys, helping them secure larger settlements in record time. The proprietary data generated by EvenUp enhances prediction accuracy and value delivery for both attorneys and victims.
Growth and Funding
As one of the fastest-growing startups with an impressive investment portfolio, EvenUp has grown from $0 to $10M in ARR. The company recently raised $65M from top investors including Bessemer, Bain Capital, Signalfire, DCM, NFX and Tribe Capital. Additionally, significant technological strategists and public figures fervently support the startup's social mission.
Recruitment and Talent Practices
EvenUp adopts a thorough and inclusive recruitment process that involves managing an applicant tracking system (ATS), scheduling coordination, and ensuring a smooth recruitment process. The prospective member's experience from the pre-hiring stage to onboarding adds to the focus of maintaining a consistent, inclusive, and rigorous system.
Job Requirements
The recruitment process at EvenUp seeks individuals with experience in recruiting operations from a modern talent acquisition perspective, ability to multitask and collaborate, strong written and verbal communication skills, and a tech-savvy inclination.
Benefits and Perks
EvenUp offers ample benefits including a fully remote setup with flexibility in working hours, fully-expensed trips every six to twelve months, multiple plan options for medical, dental, and vision insurance, flexible paid time off, and virtual team events.
Upholding equality and inclusivity, EvenUp does not discriminate based on race, religion, color, national origin, gender, sexual orientation, age, marital status, veteran status, or disability status.
This job offer was originally published on Remotive