Photobooth Supply Co: Inside Sales Representative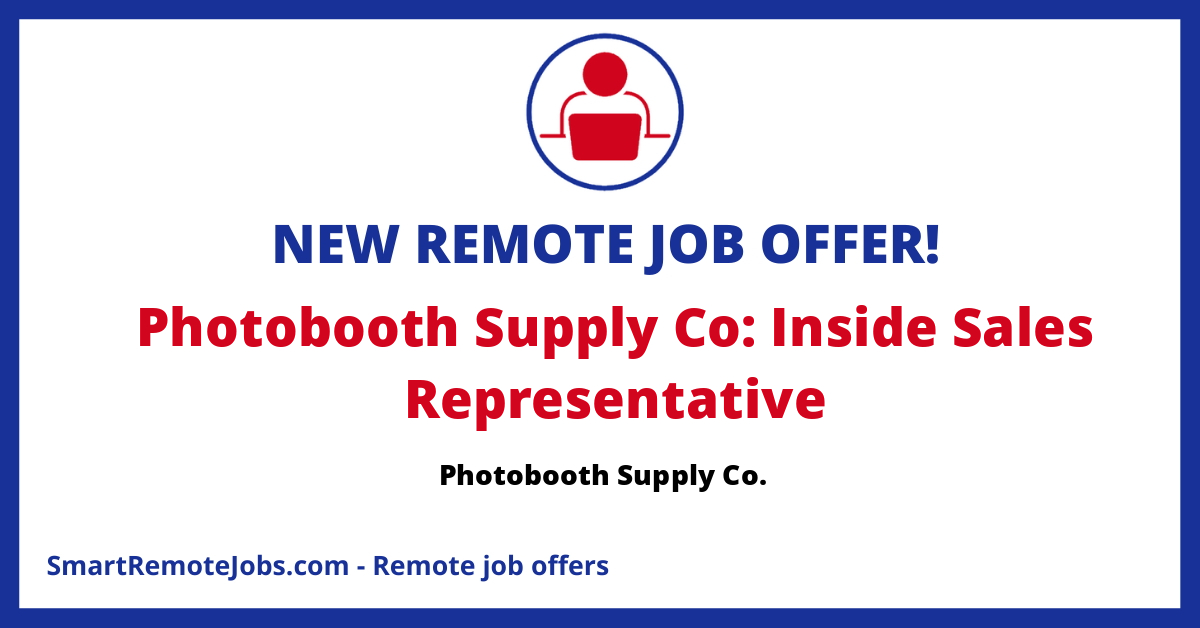 Job Opportunity at Photobooth Supply Co.
Headquartered in Santa Ana, California, Photobooth Supply Co., a well-established company in the industry, is seeking a dynamic and creative Inside Sales Photo Booth Strategist to join their team. The position requires extensive interaction with inbound sales chats, conducting inbound calls, and ensuring that all leads are well nurtured. The individual will also be responsible for helping aspiring entrepreneurs to reach their aspiring goals and make profitable business plans.
Key Responsibilities
The job holder will be required to primarily handle a variety of tasks ranging from responding to inbound calls, requested calls, pipeline calls, live chat, and emails from potential customers. Other essential duties include scheduling and leading live product demonstrations with prospective customers, as well as travelling to trade shows. The candidate will also be expected to touchbase with customers on a daily basis using various communication tools.
Goal
The goal for the position includes increasing the lead-to-customer close ratio, reducing sales cycle length, and hitting all daily, weekly, and monthly metrics and goals. Successful performance in these areas will be crucial to career advancement within the company.
Qualifications
Candidates must have experience in inbound and outbound sales. Alongside, skills in account management and familiarity with Hubspot/Sales CRM are required. Knowledge of iOS, macOS, and Windows will be advantageous. A background in photography and entrepreneurship is also essential.
Benefits
Hired individuals will be entitled to a variety of benefits such as health benefits, 401K, education stipend, remote work benefit, and a bonus plan. Other perks include an excellent paid time off arrangement, annual retreats, and a work from home stipend.
The job offers a salary range of $50k-$60k USD and to $60k-$100k USD with commission. Interested candidates can apply through the posted link.
This job offer was originally published on Jobicy