Recruiter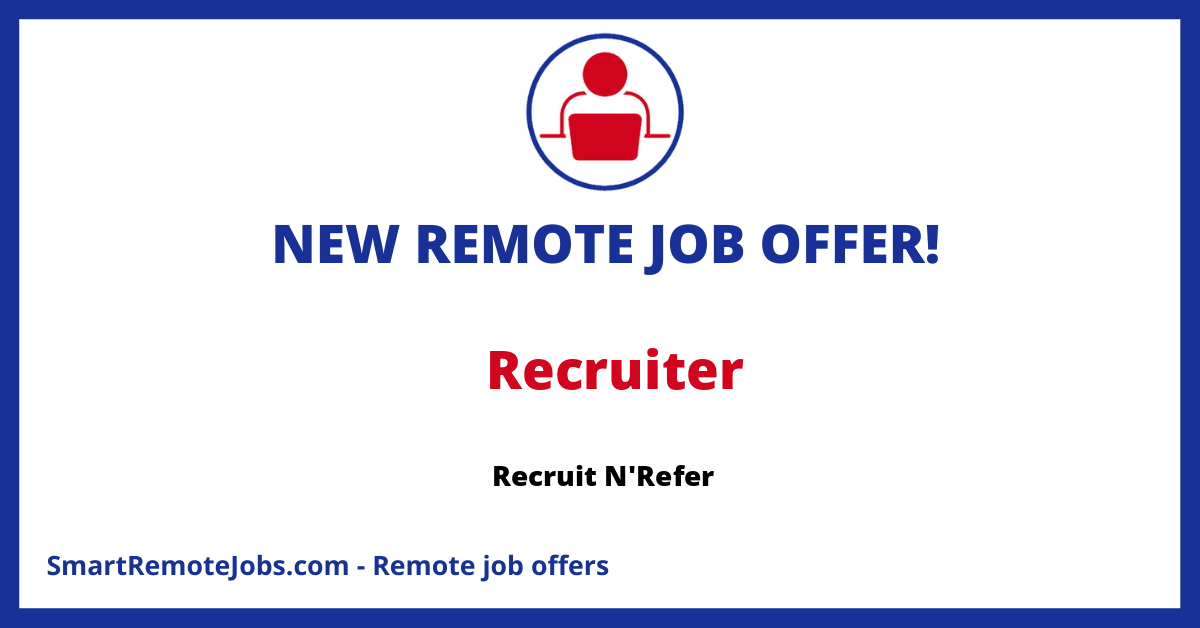 About the Position
Recruit N'Refer (RNR) is seeking to onboard Freelance Recruiters onto our platform. This role is ideal for individuals experienced in all facets of the recruiting process, ranging from talent sourcing, vetting candidates, to finalizing offers. Furthermore, this position is fully remote and can be adapted to suit your preferred working hours.
RNR offers a 100% commission-based remuneration structure. Depending on your performance and candidate placements made, you stand a chance to earn between 6k-15k in recruiting fees.
Within the role, you are expected to work collaboratively with RNR account managers, especially when employers show an interest in meeting candidates you've submitted. The management and progress of your candidates through the recruitment process rests on your shoulders. Prospective recruiters are also charged with the task of sourcing for talent using various mediums; these could range from social media networks to referrals from employees.
Role Duties
Your key responsibilities in the role include but are not limited to: sourcing for candidates for roles on the platform; screening these candidates and making submissions for appropriate roles within RNR, and overseeing your candidates throughout the recruiting process.
Recruiter Traits
To be considered for the role, you are expected to provide evidence of past work as a Recruiter or Talent Acquisition Specialist(in the accounting industry preferably). Accompanying your experience should be strong analytical skills, problem-solving competency, clear and effective communication skills, and at least a BA/BSc degree in a business or human resource oriented field.
Importantly, this role is open to all hopefuls living in Canada or the US. Join our burgeoning community of recruiters and entrepreneurs at RNR!
This job offer was originally published on Remotive