Sr. Product Marketing Manager (EU)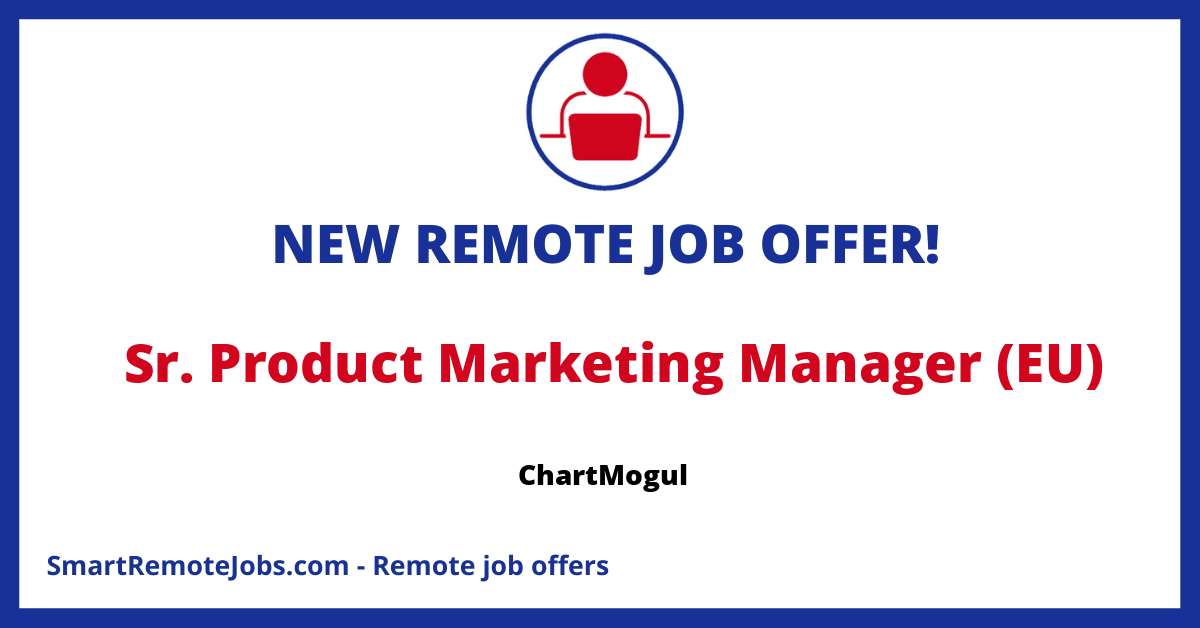 Position Overview
ChartMogul is recruiting for a Senior Product Marketing Manager who will be in charge of developing and implementing go-to-market strategies for their products. The focus will be on educating potential customers about the company and its values, and encouraging the customer base to advocate for the business. This remote position is open to applicants based in the UK and EU.
Key Responsibilities
The Senior Product Marketing Manager will be leading product launches and will collaborate with different departments to reach product adoption goals. This role involves creating and refining product-related content, including blog posts, emails, videos, and more. They will secure the product's positioning and messaging while collecting and utilizing customer and market research to influence product strategy. Crafting compelling stories about core use cases and developing marketing campaigns will also be a part of their responsibilities. They will serve as a key communicator across marketing, sales, customer success, and product teams.
Requirements
The ideal candidate should have native-level English skills, a knack for crafting excellent copy, and proficiency in creating high-quality written and visual storytelling. Minimum five years of experience in B2B SaaS is required as well as technical aptitude, experience with product launches, and collaboration with product managers. The candidate should be comfortable speaking with SaaS founders, CEOs, Executives, and Data Engineers. Experience with analytics, data visualization, CRM and/or billing platforms would be considered as a plus.
Benefits
ChartMogul offers a competitive compensation package, an annual performance review, flexible hours that encourage a balanced work-life, paid holidays, sick leave, and parental leave. The company fosters a diverse and inclusive workplace, promoting collaboration and innovation.
Application Process
Potential candidates will first have an initial call with a Recruiter, followed by a take-home challenge. Interviews will be conducted with the VP Marketing, Marketing Team, a Product Manager, and the company's CEO. The process will also include a reference check, and finally an offer.
This job offer was originally published on Jobicy